National Careers Week
National Careers Week concluded with a Dress Up Day on Friday 19 May. How wonderful it was to see so many students (and staff) taking the opportunity to dress up in costumes that reflected career pathways of interest.
We also raised almost $600 for Pinchapoo. Pinchapoo is a registered not-for-profit organisation that supplies personal hygiene essentials to people in need. Kate Austin (Founder and CEO, Pinchapoo) has expressed her sincere gratitude for our school community's generosity. She said, "This donation will be spent on much needed stock to help so many in need at the moment."
Congratulations to our 'best dressed' winners (Senior School):
Lucy B (Year 10): jockey​.
Jessica C, Ebony B, Kiarah C (VCE): Oscar winning actresses.
​National Careers Week Colouring Competition
During National Careers Week, we ran a colouring competition for Junior and Senior students. A big thank you to the library team for facilitating this. We received a significant number of entries and after careful consideration, I am pleased to announce our winners.
Foundation: Chanel E (FH)
Year 1: Jodie L S (1B)
Year 2: Manmeet B (2S)
Year 3: Venisha G (3N)
Year 4: Emily J (4L)
Year 5: Lynette S (5R)
Year 6: Darcy VP (6B)
Senior School: Imana DB (Year 12) ​
Congratulations to everyone who participated.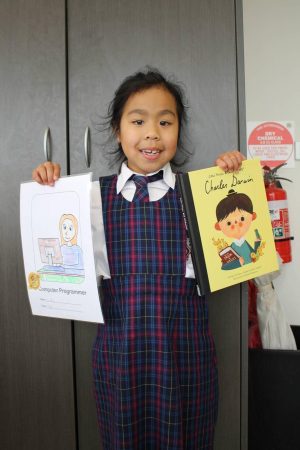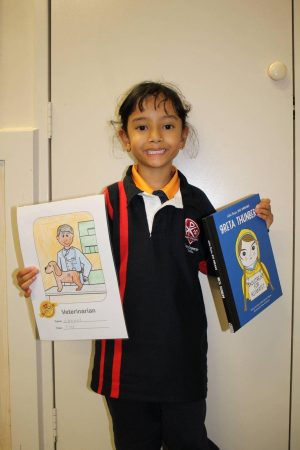 VTAC key dates 2023–2024

The Victorian Tertiary Admissions Centre (VTAC) is a hub for tertiary course applications in Victoria. VTAC receives, processes and forwards course applications to universities, TAFEs and independent tertiary colleges in Victoria (and a few outside Victoria). VTAC also processes special consideration claims through the SEAS application and some scholarship applications. VTAC's other role is calculating the ATAR for Year 12 students.
VTAC has now released the key dates for the 2023–2024 selection period.
| | |
| --- | --- |
| Applications open for courses, SEAS and scholarships | Monday 31 July |
| Timely course applications close | Thursday 28 September |
| SEAS and scholarships applications close | Friday 6 October |
| ATAR and VCE results released | 7:00 am, Monday 12 December |
| Change of preference deadline for December offers (domestic and international) | 4:00 pm, Wednesday 13 December |
| December offers released (domestic and international) Change of preference deadline to be advised | Thursday 21 December |
| January offers released | Friday 12 January 2024 |
Swinburne Early Entry Program — open
Swinburne University of Technology offers an Early Entry Program for 2023 courses. The Swinburne Early Entry Program allows current Year 12 students to apply early and receive a conditional (no ATAR) offer to study a Swinburne course.
To apply, visit this link.
La Trobe Aspire Program (Early Entry Program) — open
La Trobe University (Aspire) offers an Early Admissions Program that rewards students for their involvement in leadership or volunteer work in their school and/or community. Successful applicants receive an early conditional offer to La Trobe, so you could know early on if there is a spot for you in your dream course.
To apply, visit this link.
RMIT Early Entry Program
RMIT offers an Early Entry Program that rewards experience as a leader, working with different people, showcasing your creativity, or making an impact in the tech world.
To apply, visit this link.
NOTE: Any students applying for an early admissions program are encouraged to speak with Ms Blythman before submitting their application/s.
A Day at Melbourne
Years 11 and 12 students are invited to experience a taste of university life by joining us at the University of Melbourne (Parkville campus) for A Day at Melbourne.
Throughout the day you'll have the chance to take part in two areas of study workshops of your choosing, sit in on a panel of current students to hear about their experiences, speak to staff one-on-one about your study interests, discover our broad range of student clubs and societies, and participate in student accommodation tours.
To register, visit this link.
As always, please do not hesitate to contact me if you have any questions. My workdays are Monday, Tuesday, Wednesday and Friday and I am best contacted on the below email.
Sarah Blythman
Head of Careers and Student Pathways