Marking Student Milestones at School and Beyond
I have been extremely fortunate to attend two recent major events involving students at either end of our Senior School.

I visited the Year 7 students and their teachers who were spending three days at Portsea Camp completing activities including Beach Conservation, High Ropes, Snorkelling, and the Giant Swing.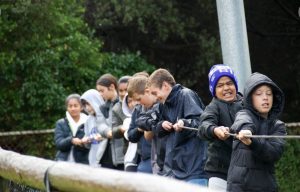 This opportunity was an important step in the students' transition from primary to secondary school, reminding students that they can overcome new challenges throughout their schooling with the support of their peers and their teachers.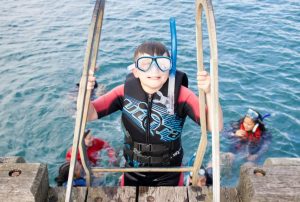 New friendships were formed, and memories made during what many would consider to be a rite of passage as these children approach adolescence.

The second major event was the Year 12 Formal, which was held at Settlers Run recently. This evening is one of several significant moments in the final year of our Year 12 students after 13 long years of schooling.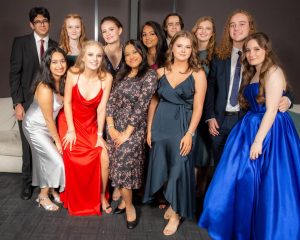 This occasion could also be regarded as part of a rite of passage where, perhaps for the first time, students are truly regarded as adults, celebrating alongside their teachers.
Supporting our Young Drivers
Along with this transition into adulthood, and some of our Year 12 students already having successfully gained their driver's licence, we were able to offer a half-day of Fit2Drive workshops to Years 11 and 12 students as a part of road safety education.

These workshops focused on the behaviour and responsibility of all road users and the development of a personal safety plan, outlining what to do if they are faced with a risky situation and feel unsafe.
The Importance of Compassion
Our Week 3 Assembly explored the concept of the Bystander Effect and the importance of showing compassion and supporting a victim of bullying or other forms of assault. Our School Captain Lilly bravely shared a personal story of her experience prior to coming to Casey Grammar, and the impact of another individual who stepped in as an 'upstander'.

This notion reminds me of a quote by Chris Gardner: "Strong people stand up for themselves. The strongest people stand up for others."

Kate Morgan
Head of Senior School
High School Musical Comes to Casey Grammar
It's time to 'Getcha Head in the Game' and book your tickets to High School Musical as the smash hit movie musical comes to life on Casey Grammar's stage! 

Students from Years 6 to 12 have worked hard since January to get ready for the upcoming production on the 3, 4, and 5  June.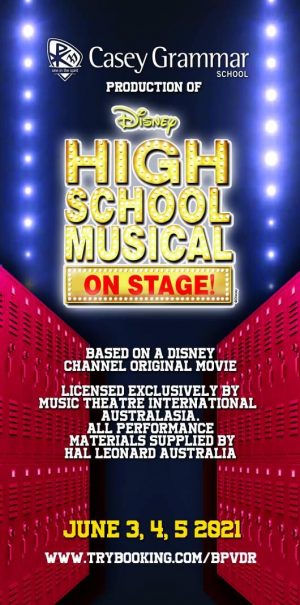 Troy, Gabriella, and the students of East High must deal with issues of first love, friends and family while balancing their classes and extracurricular activities.

Basketball team captain Troy discovers that the brainy Gabriella, a girl he met singing karaoke on his ski trip, has just enrolled at East High. They cause upheaval when they decide to audition for the high school musical led by Ms Darbus. 

Disney's High School Musical is fun for the whole family. 

High School Musical 
Thursday 3rd June @ 7.30 pm 
Friday 4th June @ 7.30 pm 
Saturday 5th June @ 7.30 pm 
Location: Casey Grammar Performing Arts Centre , 3 New Holland Drive, Cranbourne East 
ADULT: $17.50 
STUDENT: $15.00 
Tickets are selling fast so get in early to avoid disappointment! 

Dance Team Reaches the State Finals
Our CGS Dance Team recently competed at the Regional State Qualifier competition for the Dance Star challenge.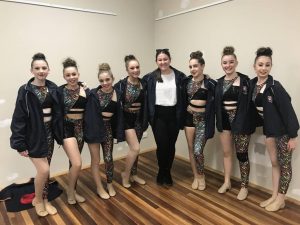 Bridie, Taylah, Bryn, Kirra, Courtney, Abbie and Bella performed a routine choreographed by their Dance Coach, Brielle Shiels.  

The routine, Waka Waka by Shakira, was extremely well received and the girls represented themselves and the School with pride.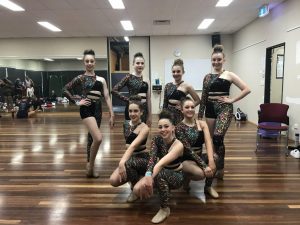 The team was successful in earning a high score, which has enabled them to qualify for the Victorian State Finals next month. 

Congratulations girls! 

Natalie Burns 
Head of Drama / Secondary Drama & Media Teacher 

Welcoming our New Performing Arts and Music Staff
It is with great pleasure that I announce the appointment of Antoinette Seal as Performing Arts Administrator. Antoinette has been a long-term employee of Casey Grammar School, teaching piano lessons.

She will continue to teach piano but will also work administratively as part of the Performing Arts Team. Antoinette will now be the first point of contact for inquiries about music lessons, ensembles, performances, and rehearsals.

Antoinette is in the office on Mondays, Wednesdays, and Thursdays. 
She can be reached by phone (5991 0882) or email: a.seal@caseygrammar.vic.edu.au 

I'd also like to take the opportunity to welcome to our team two new instrumental teachers: Chris Limpah and Kelsy De Prada.  Chris joins our team to teach piano, while Kelsy will teach woodwind with a focus on flute. 
Music Lessons Popular as Performances Return
We have seen a massive uptake of instrumental music lessons this year, which has been excellent. We do still have vacancies in some studios for students interested in developing their skill on a musical instrument. 

We are also currently recruiting students to join our Senior Vocal Ensemble. 

While 2020 saw some innovative and exciting performances come together and our first live streamed concert, we are very happy to be back in the Performing Arts Centre to present some live performance events. 

Our annual Winter Concert will be held on 10 June and showcase student performances from Years 2 to Year 10. We'll also host a VCE Music Performance Night on the 23 June, which will showcase the hard work of our Years 11 and Year 12 VCE Music Performance classes. 
Stuart Collidge
Head of Music
Duke of Edinburgh Experience to Remember
Student reflection, written by Emily O'Keefe 
Students recently took part in the Duke of Edinburgh camp to Wilsons Promontory National Park. Each group was assigned to plan a specific hike for the two days of camping and organised all their meals, checkpoints, and all required necessities.

On the day of departure, at exactly 8.00 in the morning, two buses left the carpark and began the three-hour trip to the park. However, when we arrived at the destination point, it was raining and too cold for walking—a definite challenge.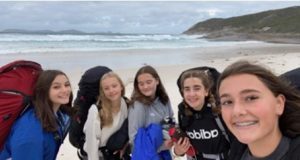 Furthermore, the southern section of the park was closed, so three out of the four groups had to adjust their tracks to suit the requirements of the National Park. My group was lucky enough to stick to the original path, and we easily began our hike.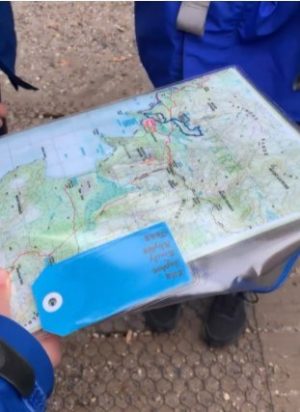 Our track was to start from Tidal River Bridge and journeyed through the Lilly Pilly Gully Circuit, taking multiple breaks. We would climb up to Bishop Peak, and then continue the rest of the circuit before stopping at the carpark for a bathroom and meal break.  

However, due to the drastic change of weather, and how it was pummeling with rain, we had to adjust the journey. Instead of climbing Mt Bishop, we walked around the mountain, and we only did half of the Tidal Overlook track.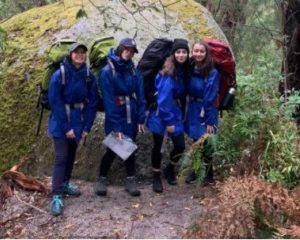 Not only that, we had also decided on walking a small wildlife circuit, which brought some tranquility before the difficult climb. Despite the wet weather and climbing the steep mountain, my group enjoyed our hike and took MANY photos along the way.

After our hikes, we began setting up in the campsites and being the first group there, we explored the area and ran around the windy beach. It started to get dark, and we immediately began cooking our meals, where we were divided into pairs with one trangia (portable stove).  
Cooking was a fun experience while on our camp. We split into our partners and tried our best to cook our planned meals. Our meals tasted delicious after our long day of hiking. After cleaning up, our group settled in for a cold and wet night which didn't bother us too much as we all seemed to fall asleep quickly. Our first day of camp was a success.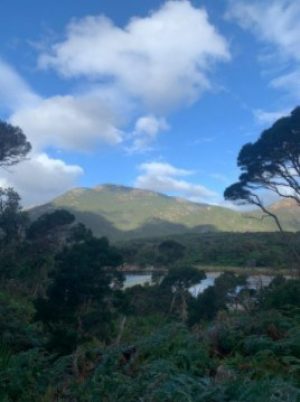 The next day we began our other journey and originally planned to leave the campsite at 8.00, but instead left at 9.00, so we only had two hours until we had to meet Mr Brown, Ms O and Brielle at our next destination point.

Everyone walked the same track down on Tidal overlook, past Squeaky Beach and up toward Pillar Point. As we began our hike, our group managed to stay positive by creating fun conversations and singing random songs.

With a positive mindset we continued our hike, which was stunning. We were able to witness unbelievable views and gorgeous creatures roaming freely. A highlight for our group was seeing a seal up close on squeaky beach. The hike was a little challenging, but it definitely taught us that a positive mindset can change everything.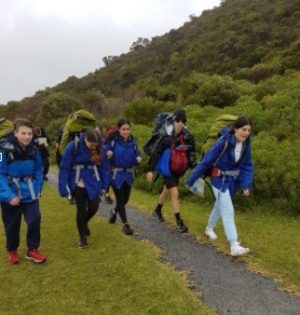 Along the way we talked to other groups and discussed our different camp experiences. I think we could all agree the camp and hikes were amazing. 
When we finished our hike, we definitely felt proud but also a little tired. We excitedly unbuckled our packs and threw them to the ground as we waited for the bus to arrive. Not soon after the buses came, and we were ready to head back to school.

The bus ride home was filled with exciting stories ready to be shared. Everyone came back from the camp with wonderful memories and pleased achievements. The camp was a great experience and a fun way to begin the term.

This camp helped us work on our leadership skills, learn to work better as a team and how to properly prepare when going on a trip, camping trip in particular.
Mobile Phone Donations Needed
We are looking for donations of any old mobile phones to use as props in our production of High School Musical. Specifically, we are looking for pre-smart phone models (e.g. Nokia, flip phones etc.) from the mid-2000s – not larger 'brick' type models from the 1990s.

They do not need to be in working order (batteries can be removed). If you have anything, please pass onto the Performing Arts staff in the PAC. 

Casey Quill Showcases Senior Students' Writing 
To celebrate all the great work happening in English classes across the Senior School, we have decided to publish the work in a special online newsletter, Casey Quill 

Creative writing, narrative stories, poetry and even speeches from English students in Years 7–12 will be published in the newsletter at the end of each term for everyone to read and enjoy. 

Please see below for a sample of creative writing entries by our Year 11 Literature students.
YOU!
I
YOU! Just a piece of dirt under my shoe!
I can flow right through you
And you call yourself 'Time'.
Like a feather floating freely
You sway until a barrier comes
But your stubbornness does not make you stop.
The way you hurt me
You pierce through my already bloody wounds
Yet you are the most prized possession anyone could have.
You are like tides on a beach
Never waiting
For you raid the shores of memory lanes
Without a moment's affect on yourself.
You are filled with nothing but numbness
And still nobody realised you are a traitor!
II
You don't let me sleep,
For the fear of losing precious moments,
If only you were to be tracked.
Keeping those sinless souls trapped,
In your never-ending cycle,
And you keeping craving for us to be your disciples?
They may even believe you
But alas, you were never anything but a ghostly thought.
Is it just a nightmare?
Or perhaps my reality
For I know what lurks in your cold night air.
Death. That is your gift since eternity.
For a moment of laughter, you neglect,
As I sway against the horrors of your sincerity.
III
Your waters of distress climbing over me,
I feel your weight sinking a deserted soul
Like the power of a thousand misconceptions,
It grows and grows in an infinite state
Clouding my brain, adding even more vapid thoughts about you.
Fogged in a situation of suffering and battle,
No shore, the chill and raspy night
Follows me like a string attached to a kite –
The world may be bound, by you,
Confused and scoundrels they are.
To the point where I cannot even cry for them,
You suck me deep into your tides.
So why do I hate you?
Because you can never be controlled
Because you can never be mine.
Written by Aashka Desai
New Eyes
I walked home from work with my head in the clouds, and my hands shoved deep into my noticeably empty pockets. Occasionally my face would look up at me from the ground, my reflection in a dirty puddle. It was muddled by the lights and life of the city bustling around me. I was in no hurry, but I had no money to spare and so dawdling was difficult, at least I needn't fear the dips on the corner. Not that I was a likely target anyway, no one would risk themselves for my dirty pennies. Most of the boys on these corners have learnt to fear me the hard way, regardless. I never went out of my way to hurt them, but I wasn't going to bed on an empty stomach unless I had to, and they always look prettier with a black eye. I was doing them a favour really.
It was an interesting day today. It stood out from my normal, made my empty life feel more sad than stoic. It was funny really, I hated sharing a bed, hated the feeling of someone else's skin brushing mine, breaking my sleep. I hated the inescapable stuffiness of their heat, even on a cold night. That was probably why I ran away from the orphanage the second I thought I could. I couldn't face another night with one of those mongrels nudging me in my sleep. I couldn't stand another day around them either. I did better on my own. I hadn't shared my little nook with many people since. The occasional lonely girl or desperate street rat, but I still didn't like it.
I'd met a boy today at work, a new kid. I hoped he'd stay. I was generally apathetic to new hires, no one lasted very long. It was a rough business. If I could leave I'd be gone in a heartbeat. Only Betsy was as desperate as I and God knows she wouldn't talk to me. The new hire was a pain in my arse. He didn't know how to do anything! What idiot doesn't know how to follow a map for Christ's sake? The boss told Betsy to get him skilled up, but like most of her jobs she left me to do it for her. So instead of the day I had planned that morning, of mindless little tasks, sure to bring me money. I spent the day giving a tour of the neighbourhood. Teaching the bloke how to tie a knot, shoot a gun, and walk with enough confidence that you don't get targeted by the dips. Why this kid thought he could do this, and why the boss thought this kid was trustworthy enough to be around that much cash was beyond me. He wasn't all awful though, he seemed clever enough to pick things up quickly, and quick enough to stay out of my way.
I filled myself on bread, and fixed up the piece of canvas and tin that made the roof of my little lean-to/home. I decided I'd rather walk the streets and chance a beating than go to sleep now and risk nightmares and an aching back tomorrow. The seams on my boots opened and closed like little gaping mouths, begging to be fed as I walked down William Street. All around me the street beckoned, red lights flickered as molls raked in just enough to get by. Sleazy John's strolled down the street with way more swagger than was smart, clearly already high on something. The easy smiles that split their faces were somewhat alluring though. A conniving reminder of the weightlessness, the sugar and honey, of drugs and sex. I knew how they felt, and I knew that if they weren't careful that blissful unawareness would kill them. I was still jealous. The cold pushed at my skin, pulling my warmth away as it swirled in and out of the holes in my clothes. I pulled my coat tighter, gazing across the street. Two familiar-but-not-that-familiar eyes met mine across it, the new kid! Jasper.
We'd wandered in silence for hours, I wasn't one to be shy, and I also wasn't one to make friends really. But something about Jasper made me want to make him laugh.
"Ok. I'll bite, what brought you to this part of town?" I finally managed to stumble out.
"Nothing I guess. It's pretty here though isn't it? The lights, the big blocks and brick streets, the little pieces of themselves that people give away." Jasper said.
"What? You mean like the girls selling themselves and that?"
"No. Not at all, well actually maybe a bit I guess. When you walk down the street, you know how sometimes you'll accidently overhear a bit of someone else's conversation? And it's usually something dull like what they're drinking or the name of the girl they fancy. But it's lovely isn't it? To get a moment to recognise all of the many people bustling around you have people they love and fancy and favourite drinks and such." Despite the strength in his voice, he didn't look at me once as he spoke. He didn't notice that I was watching. I was glad for it; I doubted I'd ever looked at someone like that. I don't know if I wanted to never feel like that again or to always feel it for the rest of my life. I'd looked at him as though he mattered, as though he was interesting. He was, but I didn't want either of us to know that.
"Who cares though? If they're here, then they're nice people bound to be robbed, scammed or lured into sin and if they're not then they're the ones robbing, scamming and luring." I knew I sounded like a street kid, I guess I was. Whether I was angry at the world for being awful or him for thinking it wasn't, I didn't know. Jasper kept walking, I had no proof he even heard me. To the left of the street ahead of us, closer to him than me, a girl lay in a warm pile of her own vomit. I felt she punctuated my point nicely. While there was a small part of me that I couldn't help from worrying for her, and blaming myself for likely being a link in the chain of people that led her to the thing that's left her in this state. Most of me didn't care, there were a hundred people before her and there'd be a hundred more, she'd die in a similar pile one day. No one would know enough to care. I wasn't going to change that. Jasper went over to her, he pulled her hair out of the sick and rolled her away from it. Pulling the dirty strands of her hair away from her face and lying her gently on her side, nestled gently into the crook of the building that lined this little alleyway. He brushed his hands on her shirt before walking back to my side.
"Where do you sleep?" I asked. He shrugged and for a moment, he seemed almost flustered, of all the things to bother him, why this?
"Do you have a proper room, or a lean-to or anything?" I pressed again.
"I'm sure I'll be able to find a nice enough spot on the street for tonight." The thought of him sleeping on the street bothered me. The fact that I was bothered about some new kid bothered me even more. Well I sure as hell wasn't sharing my bed, it wasn't my problem anyway, it'd taken me years to get my little lean to as comfortable as it was. Not that it was that great anyway. I left him to find his 'nice enough' and walked back home, alone again. As I walked I thought about what'd he'd said. I wanted the city to be beautiful, I wanted to enjoy my life for the way it was! The way he spoke and the way he seemed to love the city for its people and the people for themselves, the way he'd brushed that girl's hair out of her face. He was too good for this place; it didn't deserve his admiration. I slept easy and woke up ready for work, almost happy to be going in. I couldn't place why.
I bumped into Jasper on the corner on the way into work the following morning. His shirt had lines of dust along it. The sun poked its head across the tops of buildings, catching hair, dresses and street lamps in its crisp golden warmth. Men in suits sipped at coffee worth more than m weekly wage I'd bet. They were throwing glances at girls that giggled and looked back at them. Someone in a dark suit with a grey tie drew one of the girls from the pack and offered her a rose that he pulled from his coat. The wilted red of the rose reminded me of the lights that had flickered two streets over before the sun had risen. There was some little part of me that was jealous of them, not just for the flowers but for people that clustered around them. I didn't want friends, didn't want for anyone to rely on me, but there was something beautiful in the ease of their lives. Something I'd never had and never wanted. This feeling was unfamiliar. I'd never noticed how pretty it looked when the sun caught a puddle just right and threw golden reflections of the street back at me. I bumped into Jasper, baffled by my own muted awe at the city. He pushed me back. Moments passed and all of a sudden we were knocking each other across the street, grinning and shoving at each other like young lads. The walk to work was far shorter than it'd ever been before, and we were both puffing by the time we got there.
It was a hard day, running supply back and forth across the city like a pack horse. I was grateful for it though, I knew both Jasper and I would get paid a decent dollar. It wasn't all bad either, we walked together, the soles of our dirty leather shoes catching against the pavement. Adding to all the people who'd been here before us and wearing the edges just a tiny bit lower. We spoke more too, and nothing that we said mattered to any ears but our own. I wondered as we walked if there we people who'd catch a sentence as we walked past. Is everyone was as easy to love as the people I was watching earlier? I felt like I'd always want to watch the sunrise and tussle in the street. I wanted to know if the dips on the corner would walk with me if I was kind enough. I spent most of my day surviving; walking and chatting like an old woman washing clothes. But when I could I wondered, it was quiet and infrequent, and it was lovely.
Written by Georgia Schelfout
Out of Time
Out in the distance, across a gentle ocean of still water, sails a beaming, luminous golden ship, with proud yellow sails and magnificent arches that light up the horizon. Sailing across the ocean, the ship seems colossal, a powerful vessel of grandeur and magnificence. Yet it causes little disturbance to the water. A lone man, slender and formal looking in appearance, with a grey complexion and a white suitcase placed next to his feet, commandeers the ship, sailing off into the night with an ever-focused sense of purpose and direction. As he advances onwards in his never ending journey, a dazzling, distant array of stars greets him with a flickering glitter from millions of miles away. Not once does he gaze upwards, halting in his course to stop for a while and admire the view. His focus on his path ahead is intense, unwavering. For as life dies and stars burn out, Time does not crumble, does not falter, but merely perseveres with its duty, voyaging through the breadth of eternity to execute its designs.
In another place, another world, a man is wearily attempting to shuffle his way across a room. Muscling himself out of a recliner with brittle, unstable old bones, he hears and feels his knees pop, a sharp dagger of pain shooting up his spine as his body adjusts to the shifting of his weight. Clumsily reaching out to his side, he fumbles for a moment, before grasping a cane his left hand, breathing a sigh of some relief as he shifts a portion of his weight onto the appendage. Now on a vertical plane, he advances forward, taking labouring breaths with each arduous step, edging closer and closer to a door down a hallway. His footsteps echo throughout the empty house as he shuffles further and further along. Finally reaching his destination, he stops at a luxurious oak wood door, his eyes panning across the intricate engravings of lions and flowers and detailed patterns which he had scarcely thought to admire until now. The emerald paint which had once coated the door had long since chipped away, leaving only brown wood, with interspersed, seemingly invasive splotches of green.
Setting his cane down, the man collapses into bed, the sheets consuming him, easing the pressure on his knees and his back. He feels weak, helpless. He turns his head to the left side of the bed, still despairingly empty. The house had become a shell of its former self, stripped of all warmth and love after the passing of his wife from lung cancer several years ago. The laughter, the happiness that once occupied these walls had long since been washed away with longing memories and bitter regrets. His only child had long since left the nest, leaving the home upon reaching adulthood, before ultimately being killed in a car crash in his late 20s. With deep feelings of regret beginning to seep back into his heart, the man elects to roll over, closing his eyes and letting the blissful embrace of sleep provide him comfort, reprieve from his long-standing emotional anguish.
Inside a dream, the man sees ambiguous shapes and colours, bearing resemblance to familiar feelings, yet not quite distinguishable in the blurry delirium of an untamed nightmare. Finally, his vision begins to become clearer, and a picture begins to form. He sees a staggeringly gargantuan beast, hovering in place out in the distance. Taking the shape of a sort of giant fish or whale, The Beast appears to make no movement. A single beady, pitch black eye glares out in the distance, staring directly at the old man with a look of intense, cataclysmic fury. The Beast seemed violent, angry, unmatched by any mortal being, and ready to feast upon the body of any who dare challenge it, who try to outrun it or defeat it. Suddenly, an ear-shattering, ominous groan begins to echo out across the gulf between the old man and the Beast, the Beast opening its mouth to reveal a black hole, an existential whirlpool raging out across the universe, swallowing up all life that it comes across. Horrifying visions begin to flash in the old man's mind. He sees his wife and son, being sucked towards the Beast, with terror-stricken looks sewn across their faces, screaming out for help, for a second chance at being, yet making no audible sound, and having no hope of being saved. The old man tries to scream out at them himself, hurriedly trying to voice every regretful thought, every expression of love, every apology for his mistakes that he ran out of time to voice to them in life. Just the same though, his thoughts receive no sound, and the old man is helpless once again to reach out to the ones that he loved, the ones that were taken away from him by the passage of time, the cruel hand of fate which betrayed him so by ripping away everything that he held dear. And at once, just as his heart is ready to burst from the refreshed agony of despairing loneliness, the old man is ripped away from his dream and into yet another world.
The man slowly, drowsily opens his eyes. His vision feels hazy, his mind fuzzy, like waking up from a deep, endless sleep. He feels weightless, his arms and legs seemingly suspended in mid-air by some unknown, mystical force, or the lack thereof. He gazes out into the distance, seeing nothing but deep, all-consuming darkness, a complete lack of life or colour or emotion. He has the feeling of being submerged in water, softly swaying back and forth, cradled by the gentle rocking of the tide in a kind of quiet ocean. He feels no alarm, no rush, no urgency. He cannot not breathe, yet he does not feel the need to. The water is icy cold, yet his skin feels warm and pleasant. He exists outside of regular mortal feeling, in a place outside of time and space, running parallel to it, but not abiding by its restrictive rules and linear progression.
A thumping pulse reverberates out through the ocean, reaching the old man's ears with a haunting shiver, a sudden awareness of an impending doom brought to the forefront of his mind. His arms and legs outstretch with alert, ready for any forthcoming fate that may befall him. Suddenly, another pulse rings out, sending shockwaves up the old man's body and to his heart. Out from the shadows then emerges the grim, silhouetted visage of the Beast, fixatedly staring down the old man with the same icy daggers that he foresaw in his dream. Only this time, the Beast was advancing toward him. Another, mind-aching pulse rings out, this time louder, more thunderous, piercing the old man's ears once more with an emphatic crack. As the Beast moves closer, a realisation dawns upon the man, his new perspective bringing to light his utter, complete insignificance in the face of the universe. The Beast is monstrous in scale, the old man representing but a mere speck, a particle of dust in comparison to the black hole of oblivion that exists inside the beast's mouth. As he pales in comparison to everything that lived before and everything that will live after, the old man's existence is now rendered inconsequential, just another one of the trillions of living beings and entities that have inevitably, invariably, been engulfed by the passage of time. This impending evisceration however, has played out differently to the one that the old man saw befall his family in his dream. All that the old man has ever held dear now exists on the other side of the void, which now calls to him, tugging on the sort of longing melancholy that had become his mortal existence. Another pulse rings out, this time not piercing the ears of the old man, but calling him, pleading him to accept fate. A sense of tranquillity washes over his mind. This is fate, just the natural course of events playing out as they were intended. Whatever destiny lies ahead for the old man, now exists across the border between time and space. Closing his eyes once more, he visualises family, a bittersweet feeling of hope growing in his heart as he crosses into oblivion.
In a white room, the old man makes out the figure of the Man with the Grey Complexion, with his signature white suitcase in hand. Befuddled by this development, the old man looks down at his own hands. They are still there, and he still seems to have bodily autonomy, but there is no feeling, no sense of age or weariness permeating his being. With no semblance of where he is, what has become of him or who the man standing across from him is, he opts to remain motionless where he stands. "Who are you?" asks the old man. The Grey Man studies him up and down, taking some time to consider his response, before slowly, patiently uttering "I am Time, I have come to collect." The old man looks down. The suitcase is now in his hands. It no longer sports the fresh sheen of white coating it did prior, the leather now worn down into a kind of sickly green colour. The old man realises what must be done, handing Time back the borrowed case after a long-lasting, arduous life fully lived. He looks over Time's shoulder, spotting a bright green door, sporting the same intricate engravings of lions and flowers that existed on the door to his bedroom. The old man and Time shake hands, before Time guides him through the door, where the old man may finally rest.
Written by Noah Cowburn
The Sound of Death
War. It was one of the things Edith never understood. She never understood why it took her father away from her. And she never understood why he didn't come back. But then again, at 16 years old, how could she?
People spoke about her father, William. People spoke about all the men who mysteriously went away. They said they were like cattle on their way to be slaughtered. Slaughter. Another word she didn't understand. Her only hope was that he did not abandon her.
For months on end, every night Edith kneeled at her bed to pray to god that her father could return home soon.
Cradled in her chair, Edith sat patiently waiting for her mother, Mary, to return with the mail. The door opened, but she was shocked to see her usually cheerful mother walk through the door with tears streaming down her face, staining her cheeks with grief and despair. She looked up towards her mother with concern laced across her face. Mary bent down and embraced her now confused daughter.
In the corner of the yellow envelope her mother was holding, you could see the words written boldly in red writing "killed in action". If only she knew what the weight of those words really meant.
later that night, when Mary thought Edith was asleep, she wept and filled her pillows with tears that fell from her beautiful, broken eyes. Struck by the devastation of war, Mary cried until there were no more tears left to drown her sorrows and agony.
Being sent to bed by her mother, instead of sleeping, Edith laid wide awake in her bedroom, staring out the window with her eyes full of wonder and imagination. Not a single tear drop fell into her jar of hearts even though she felt the anguish inside her. It seemed there were other things, other questions on her mind.
It was nearly midnight by the time she looked away from the window and crawled into bed. But after moments of silence, suddenly she heard a sound, a voice, a whisper in the wind calling her.
Not being able to ignore it, she got out of bed and followed it outside, under the cover of darkness, where her fears bared everywhere in the shadows and under the stars. Still, she kept going, sneaking out of the house and down the path, she followed the sound of the voices outside as though they were a trail whispering through the wind. Guiding her to the truth.
Walking faster by the minute, trying to keep up with the voices, she arrives at a lake. The lake where her father took her fishing before he left for the war. Suddenly, everything stopped. No voices, no whispers, just the sound of silence consuming the air, burning her lungs with anticipation and impatience. She wanders closer to the lake. Unexpectedly, the water began to move as clay rose from the water.
Frightened, she backed away, but the clay only rose higher above the water. She tripped and fell, bracing for impact, she covered her face with her hands while the clay began to take shape. Seconds go by until she finally moves her hands away. Her breath hitched when she saw what was in front of her. Her eyes stuck frozen on the gun pointing directly at her face. No movement, no sound, only terror.
Moments went by, but still, nothing happened…Until the trigger was pulled.
It was like a lightning bolt had struck her. She could hear it. She could feel it. The anger of the gun. The guilt it held and the blood it shed. She could hear and feel it all. She was shot with a bullet of realization. Suddenly the gun drew back and more clay rose from the lake, dripping water onto the grass like poison.
The grass turned brown all around her and patches of dirt covered the ground. The clay moved everywhere, forming and molding into shapes and figures. She could do nothing but watch the gun moving back further. She tried to reach out to it, until everything stopped. The gun was held in the hands of a soldier, aiming to fire. She looked around. A battle field had formed. Soldiers scattered everywhere. In a flash, everything began to move again. And suddenly there was sound. There were voices.
Guns firing and soldiers screaming. She looked around in fear. And started to run, but they all followed her. Followed her like she was the target. The anger and rage of the guns kept going, never stopping until they fell. All but two.
Everything froze like ice. The chaos was still thick in the air, so thick, it was almost impossible to breath. She looked at the two clay figures standing in front of her. They didn't acknowledge her. It's like they couldn't even see her, as if she was never there.
She looked closely at one of the figures. And suddenly her breathing stopped. She was staring at her father. "Dad" she called out to him, but nothing happened. He didn't move from his position, getting ready to aim. He didn't say anything. He didn't open his arms wide to pick her up in his and kiss her forehead like he always did.
Tears began to pool her eyes. "Daddy. Why can't you hear me?"
Laid out in front of her, was the memory of how her father died. And she could see it all. The truth, set out on a silver platter, right in front of her small, innocent eyes.
Both figures began moving, while everything else was still frozen like ice. They weaved through them like statues. Something was wrong, he wasn't running, he was limping. He was injured. The other figure stood in place, brought the gun up in place to aim. Within seconds, it was all over. He pulled the trigger, and shot her father right in the chest, screaming with horror as she saw him to fall to the ground.
But she didn't miss it. She didn't miss the guilt that shot out of the barrel. Almost as it was saying "I'm sorry". Everything stopped for a moment as she looked down at her dad laying unmoving on the ground. Suddenly, all the clay began moving back into the lake, while the grass turned back to normal.
She heard it all. Every emotion that every soldier felt. She heard it.
Only one thing remained. Her father. She fell down to her knees right next to him and cried her heart out, praying for her father to come back to her.
She drew her face up slowly when, unexpectedly, her father brought his hand to cup Edith's cheek, wiping her tears away. "Don't cry my daughter, for this isn't a parting nor a goodbye. This isn't the end; we will meet again. I promise. Dearest Mary and Edith, just remember, I will love you forever".
Slowly, her father began to melt and fade away, back into the murky lake, leaving Edith to wallow in the memory and death of her father. She will never forget those words, because she now knows that her father never left, for he was taken away.
Edith walked away from that night with the sound of death, forever in her heart, consumed by her mind as she waits, for days, months and years, to reunite with her father.
Written by Alyssa Giampiccolo
Time of Death
Time will not hinder me. Nothing does.
I am constant. Like the movement of the sun shining on a tree, the crash of the waves against a shore. This shore.
I find myself here again, drawn to the constant fighting and therefore, constant death of men.
The wet sand between my toes, I walk among them. The high tide line is scattered with the bodies of the fallen. Yesterday must have been particularly bloody.
As the sun crests the horizon, it throws shades of pink and gold across the sky, a tribute to those who have fallen from one compassionate god to another. For though I am the god of death, that does not mean I enjoy the harsh qualities and consequences of death.
In fact, I despise it.
This boy here, not a man yet at 18, not a man at all. A bullet wound in his chest, staining the front of his uniform a muted red from seawater. So he was part of the front lines, charging down the enemy, trying to land enough people and gain enough ground to conquer the enemy above.
And it is a WASTE. A WASTE of a LIFE!
This boy here, Liam Prescott, could have LIVED!
I can see it now. What he could have had.
He walked through the garden, the gardenias in full bloom. Liam took in the view of his house, his home for 18 years and a distant memory for one more. But he was here now and it remained exactly as he remembered it.
His heart in his throat, his hand shaking, he knocked on the door. Click, click, click went his mother's heels on the floorboards. Liam's eyes already started to fill with tears. She opened the door.
'Hello…' she said, her voice dying in her throat. For a moment they both just stood and stared at each other. His mother not believing what she's seeing, Liam drinking in the sight of someone so special to him, someone he had not seen in what felt like eternity.
'I'm home,' Liam whispered softly.
'Oh, Liam,' she whispered and then she threw her arms around him and sobbed. Liam gripped her tightly, succumbing to his own emotions of relief, the letting go of fear and happiness. An overwhelming onslaught of love.
Having heard the commotion, next came Liam's father and sister. A cadence of footsteps, both swift, one heavier, one lighter.
Words beyond him, he just said with the same tender tone as his wife, 'My boy.' He wrapped his long arms around him, the similar facial features reflected in their joy. And it was like Liam was a child again, finding comfort in his strong, unbreakable knowledge that his father was here and everything would be alright.
He turned from his father to Rose, tears of happiness streaming down her cheeks. She was the elder, strong willed to match Liam, but both cared for each other in that strong, unbreakable bond of siblings. Liam gave her a heart warming smile, laughing and sweeping her up for a hug and a peck on the cheek.
After their embrace finished, Liam kept his arm wrapped around Rose.
He turned them towards their mother and father, also in each other's arms and said with a cheeky grin, 'So Mother, what's for dinner?'
And so ended that happy reunion in tears and laughter and nostalgia.
You see now the cruelty of a life taken too soon?
You see now what this boy could have had?
What his family will get instead is a letter full of well meaning but useless words and apologies.
'He had honour?' What use is honour to a dead boy?
'He chose glory?' What use is glory to a grieving family?
I dare not look further, fearing what else he will miss. Possibly a family, a marriage, a life of love and contentment.
I look now to the moment of his death.
Liam's heart is beating frantically in his chest. As one of the oarsmen, he makes strong, deep strokes quietly into the water.
Fear is by Liam's side now. At the camp this morning, the platoon were caught up in anticipation but now he feels the fear. Of being injured, of being a prisoner of war, of not seeing another sunrise, of never returning home.
He faces Nate with a grim smile on his face and receives a nod of encouragement in return.
A few more strokes. Deep calming breaths with each one. The beach is coming in close.
The fear slithers in again, roiling around in his stomach, bringing sweat to his back. It rolls through his mind, thoughts all jumbled in one another.
The boat gently scrapes the beach.
'Remember your orders,' barks out the Commander, confidence in his voice.
And so they charge.
Up and out of the boat.
Sprinting up the sand.
Weighed down by their packs and rifles and equipment.
Charging.
Charging towards the dunes for cover.
We might make it! There it is.
Hope.
Then gunshots. An assault of sound.
Fear almost stops Liam in his tracks.
Bullets tear up the sand in front of him. Terror courses through Liam's body.
I gotta go! I have to make it!
Running.
Chaos. Barked orders to, 'Make for cover!'
Running.
Scrambling for the cover of the dunes.
Shouts, gunshots and noises of men dying, screams-
And a gunman rising from the dunes. A rifle pointing at him.
Terror rises in his throat.
Liam sees a small flash before it's all over.
One yard. That's all he had to be to the left or right and the shooter would have missed.
You see, it was so dark that the gunman couldn't see. He couldn't see!
One yard and this boy would have gone home!
But no. First he had to prove his worth. For honour. And glory.
I resume my walk upon the high tide line.
You see, this is where people get it wrong.
Death happens to everyone at some point in their lives. Whether it be loved ones, friends or family but it is normal. It is a condition of LIVING.
For what does life mean if there is no end?
But the abomination is premature death. Death that could be avoided. Death that is not NEEDED!
I take a breath to calm myself. I watch the gravediggers come to dispose of the bodies. I watch the same young man from last week stand over Liam's body.
This is a young man. A young man, at the same age of 18, has seen all that death, just on the opposing side of the war that Liam died for.
I watch this young man, again marking his gentleness and respect for the dead, as opposed to the vulgarities of the other men who throw the bodies as if they were sacks of flour.
I watch as he digs a new grave beside the others, I watch him lower Liam into the grave, cover him and mark it with a piece of driftwood titled, 'Unknown Seaman.'
At least Liam gets a marked grave. At least he gets that much that is owed to him, a soldier, for I call those that die without grave markers, enlisted on the other front.
Yes, death is so very often misunderstood. For why should I hurry them along? Death will come for everyone eventually. Why should I not bind my time and first let them live?
Written by Ellen Streat