Joy and Excitement as Junior School Centre Officially Opens
It was an exciting day for Casey Grammar School when we officially opened our new Junior School Centre on Tuesday, 27 April. After moving into the new classrooms back in January 2020, it was wonderful to finally be able to invite guests to help us celebrate the completion of the building.
The ceremony was enjoyed by students, teachers and many VIPs, including Members of Parliament, the School Board, and past Principals. It was a joyful event and highlights included performances by the Junior School Show Choir and the Junior School Percussion Ensemble.
Mother's Day Morning Tea Sparks and Renews Friendships
I hope all our mothers enjoyed a relaxing Mother's Day on Sunday. The PFC and I were thrilled when over 70 CGS mums, grandmothers, and significant women in the lives of our students joined us for the annual Mother's Day Morning Tea. Over their tea and scones, the ladies enjoyed making new friends and catching up with their old friends.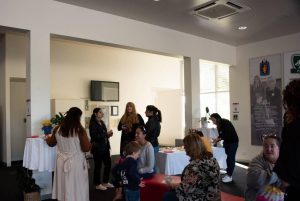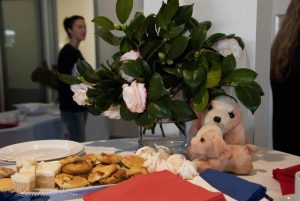 On behalf of all who attended, I would like to thank the wonderful members of the Casey Grammar School Parents and Friends Committee who spent many hours planning, shopping, baking and setting up the morning tea. I would also like to thank the generous people who donated the wonderful door prizes.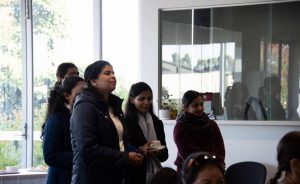 Thank you to all who attended, and I look forward to seeing you all again next year at this growing annual event.
Marking ANZAC Day with Respect
Over the past two weeks our staff and students have been involved in some wonderful school assemblies. On Monday 26 April the Junior School enjoyed their ANZAC Day service with two a very special guests, Lance Corporal Brett Harrison and his companion dog-in-training.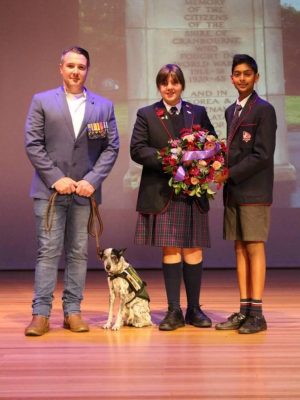 Lance Corporal Harrison is a returned soldier who spoke about his years of serving in the Australian Army and of his experiences while on duty in Afganistan. He also introduced his little companion dog Matilda who accompanies him everywhere.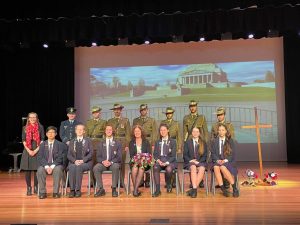 On the same day, Senior School students were privileged to have Catafalque Party from the Five-Six Royal Victoria Regiment, led by Lance Corporal Lindsay attend. They watched over our School memorial during ANZAC Day assembly.
This is a symbolic form of respect for those who have fallen and the soldiers brought a respectful and somber mood to the gathering. In addition, our guest speaker Flight Lieutenant Lincoln Smythe, talked about his experiences serving in the Australian Air Force. It was a memorable and moving ceremony.
Assemblies Show Compassion and Reward Achievement
It was exciting to be able to invite a small number of parents and carers to join our Junior School Awards Assembly last week. It has been almost 12 months since Junior School families have been able to attend assembly, so it was a momentous occasion for the children and their parents and carers.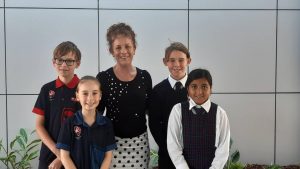 Congratulations to all the award recipients.

Last week the children of 6M presented a most newsworthy assembly. I am continually amazed at the confidence of our young people when they take the stage. Congratulations to Mrs Amy Mepstead for inspiring her students to produce such a clever assembly.

In Senior School, the focus of last week's assembly was on bystanders. The students heard from various speakers about the importance of being upstanding rather than bystanding.

Students were encouraged to live with integrity by speaking up when something is not right, and to show respect by helping those in need.

Congratulations to Senior School Environment Captain Keshia Clarke, who encouraged the students to take action to protect the environment, and to the School Captains, Alastair McKearney and Lilly Hopp, who spoke about the profound effect upstanding people can have when they step up against bullying.

It was a powerful message conveyed in an honest and heartfelt manner. Well done!
Focus on Wellbeing Continues
Student wellbeing continues to be a focus in Senior School. I am very proud of the initiative and efforts of our Senior School Wellbeing Captain Enzo San Pedro. In response to his concerns about the wellbeing of students as they return to post-COVID normal, Enzo has introduced Wellbeing Wednesdays into Senior School.

It is wonderful to see our student leaders showing so much initiative and care for their fellow students.

As concerns about student wellbeing and the issue of consent continue to swirl around us, I would like to recommend another short article to you from the Independent Schools Victoria (ISV) Parent Portal.

From a very young age, stories are a powerful vehicle for deep learning. As an English and Literature teacher, I believe putting yourself in other people's shoes through the experiences provided by books and movies can teach empathy, respect, and compassion.

In the case of the books and films discussed in the article below, students can learn how to conduct themselves in respectful relationships. The people and stories in the books and movies in this article can help you discuss consent with your teens.

I commend this article to you.
Interschool Competitions Back on Track
This term has seen an increased number of interschool competitions taking place. Our SIS AFLW team won the first game of the season in front of a huge home crowd. Congratulations girls!

Our SIS Public Speaking team competed last week, and the Senior School Dance team won its Regional competition last weekend.

Unfortunately, due to very poor weather, the Senior School House Cross Country and Colour Run was postponed. We are all looking forward to participating in this colourful event.

Camps Inspire Teamwork, Communication and Resilience
Over the last two weeks, many of our students have been enjoying the great outdoors on School camps. The Year 7 camp was intended to get the students out of their comfort zone by undertaking some challenging outdoor activities while participating in groups outside their usual friendship group.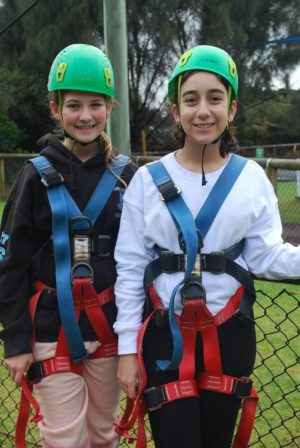 The students excelled at camp. They all made new friends and were proud to have mastered each of the activities they undertook.

Last week, our Year 9 students also completed their Duke of Edinburgh practice camp. The students were required to plan their camp, navigate their route, buy and cook their own food and work in teams.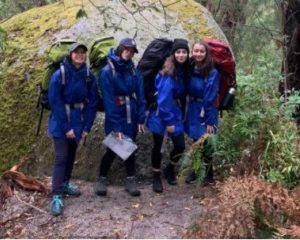 They showed initiative, collaboration, and strong communication skills on each step of the journey and are well prepared for their final camp later in the year.
Year 12 Formal Creates Lasting Memories
Our Year 12 students impressed at their recent formal. It was a beautiful evening and the students and staff enjoyed mingling and taking group photographs on the outdoor patio at Settlers Run. Later in the evening the DJ enticed everyone on to the dancefloor, where we saw students and staff dance the night away together.

It was a great night.
Preparing for the Return of NAPLAN
This week is NAPAN week. It's been a long time between NAPLAN tests due to COVID cancellations last year. Our Years 3, 5, 7 and 9 students have been well-prepared for NAPLAN by their teachers.

However, if your child is anxious about sitting the NAPLAN tests, this article (also from the ISV Parent Portal) might be helpful to you.

Mrs Fiona Williams
Principal