New Term Begins with Renewal and New Life
Welcome back to all students and families! I trust you and your family have had a restful and enjoyable Easter break and that your children are refreshed and ready for all that lies ahead in Term 2.
This term, Senior School welcomed back Ms Christensen, who has returned from maternity leave, and Mrs Periera, who has returned from Long Service Leave. In Junior School we welcomed Ms Alanah Knight, who is teaching Prep K, and Ms Lee Britton-Bird, who is teaching 2D while Mrs Duell is on Long Service Leave.
We have also hired some tutors who will be working with different students across both Junior and Senior Schools over the rest of this year as part of our Post-COVID Academic Growth Program.
Welcome to the World, Olive Griffin
In other exciting news, I am pleased to inform you of the safe arrival of Olive Griffin, daughter to Ms Samantha Griffin and her partner James. Both mother and baby are doing well and looking forward to visiting 3I as soon as possible.
Building Blooms with Landscaping Complete
Over the school holidays, a lot of work was completed around the School. Reception and Sick Bay have now moved into their new home in the admin building. The builder's fences have all been removed, which gives staff and students easier access to Senior School.
Most of the landscaping has been finished around the new building, and it looks absolutely beautiful. I commend Mr Graeme Provan and Mr Rick Semple for their artistry in the landscape.
The concrete slab for the tram is now complete and new paths around the tram have been installed. The tram is being refurbished now and we expect it to arrive in the middle of the year.
Celebrating our New Junior School Classrooms
Even though we have been using the new Junior School classrooms for over a year now, due to COVID interruptions we have not had a chance to celebrate the building's completion.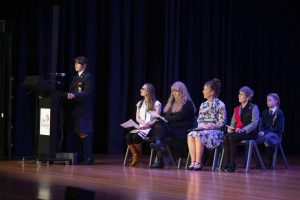 This morning the new Junior School building was officially opened. The occasion was celebrated with a special ceremony that featured music performances, student speeches and a dedication and blessing. I would like to extend my thanks to the staff and students who participated in this ceremony.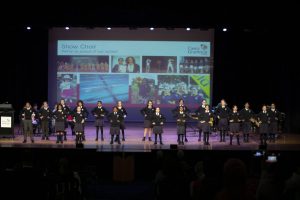 The new JS Centre is the culmination of many years of planning and hard work by many people and its official opening was a very happy occasion for the School.
A Wonderful Night of Dancing, with More to Come
It was my pleasure to attend the recent Year 12 Debutante Ball. The students involved have shown great patience and perseverance as their Ball was postponed several times due to COVID restrictions.
They and their families enjoyed a wonderful evening of beautiful dancing.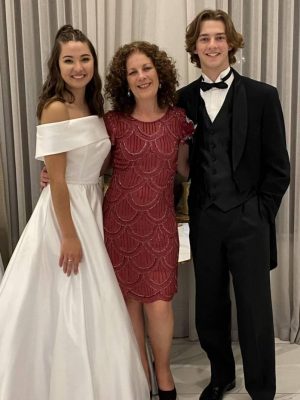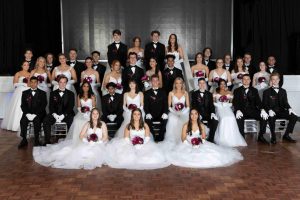 As soon as the Year 12 Ball concluded, our Year 11 debutantes began their dance lessons. Their Ball will be held on Saturday, 22 May. Thanks to the Rotary Club of Cranbourne and particularly Mr Malcolm Wells for his organisation and support of the annual Deb Ball.
Keeping COVID Safe in Term 2
COVID restrictions continue at School despite the loosening of restrictions in the general community. We continue to encourage good hygiene and regular hand sanitising with our students. Senior School students are required to wear masks to SS Assembly where we cannot maintain social distances.
We continue the intense cleaning and sanitising of the School every evening and all visitors must sign in and out of the School at Reception for contact tracing purposes. We respectfully ask parents and carers not to enter the School grounds unless absolutely necessary, and to keep children at home when they are unwell.
Students who appear unwell at school will be sent to the School Nurse. Parents and carers must collect their child within an hour of the School Nurse contacting them.
Fiona Williams
Principal