Colour, Creativity and Cooperation Mark Harmony Week
Since the last edition of the Discovery, so much has happened!

Our whole School Harmony Week celebrations were filled with colour and the opportunity to enjoy a specially themed lunch, attend a dance or cooking class and watch performances by our talented students.

All students participated in a themed assembly. The Prep-Year 2 Parade saw a colourful array of cultural clothing, the Year 3-6 Assembly saw Junior School and Senior School students perform, and our Senior School Assembly featured a special Flag Bearing Ceremony and dance performance.

Such a week is not possible without the support and assistance of so many.

Special thanks to Laura Moya (Zumba instructor), John Palomares (Paella chef), Carmen Li (K-Pop dance instructor), Simon Hall (consistent support in the PAC), Bazil's Catering (all our lunches), the Social Justice Group (decorations, lunch distributions and assembly items), Peter Young and Latisha Hellings (made the flags that adorned the PAC stage), our 15 Performers across the week from Years 6-12, and all activity participants.

You can also take a moment to watch Bryan Tan (Year 12) share how to make his delicious Lemon Chicken and see some of the many photos taken over the course of the week below.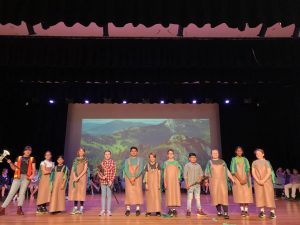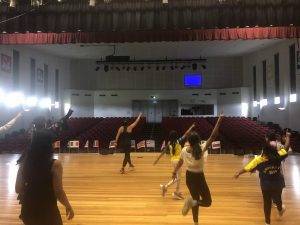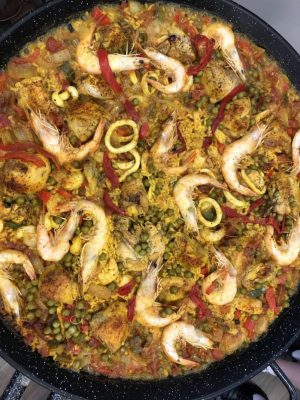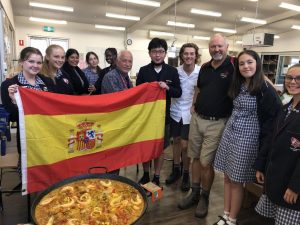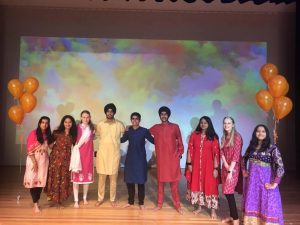 Volunteering with Backpacks 4 Vic Kids
Over the holidays, 13 members of our Years 7-12 Social Justice team attended Cranbourne based Backpacks 4 Vic Kids, which does wonderful work providing backpacks for children in out of home care.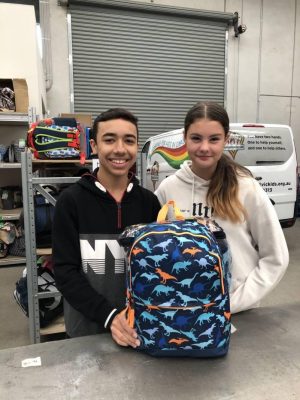 For many students, it was their first time visiting and packing items into the backpacks for distribution around Victoria and Tasmania. Lilly has been a number of times but reflected on the fact that she is still learning about the organisation and those it works with.

"A conversation with one of the lovely ladies really opened my eyes to the shattering nature of being torn away from your family, from your home, in the darkness of night, and being placed in an entirely unfamiliar home. Admittedly, I hadn't really given a thought to the effects this would have on one's identity, a child's perception of their own importance. I was taught the importance of possession. This organisation, while supplying resources necessary for survival, such clothes, also gives these children items necessary for self-esteem—toys for children to play with, a blanket they can take wherever they are placed, and a teddy they can cuddle." —Lilly Hopp (Year 12)

We have had a partnership with this organisation over a number of years, and we are pleased to finally return as volunteers. Thanks also to Laura Moya and Kate Morgan who attended with the students.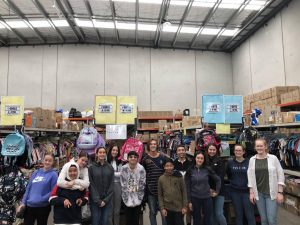 We anticipate running this excursion in the future, and any Senior School student is welcome to attend. Please contact me for further details if you think that your child would like to attend.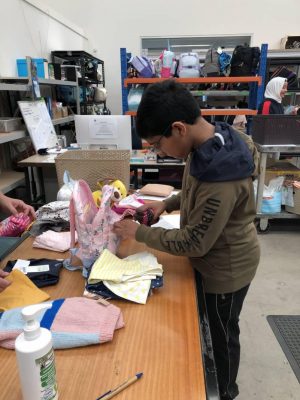 Red Shield Appeal Volunteers Welcome
Our neighbours at Cranbourne Salvation Army are once again running the Red Shield Appeal. If you are interested in helping through collecting funds at a nearby shopping center, please contact me and I can pass on the details of the Corp Officer in charge.

Email: M.Riviere-Pendle@caseygrammar.vic.edu.au

Every blessing to you and your families in the coming week

Monique Riviere-Pendle

Chaplain