Junior School Report
What a sensational time our Year 6 students had on Canberra camp last week. After a long bus trip on Monday, they had the opportunity to visit many of the significant national capital landmarks and tourist attractions. Some of the stand-out visits were to the Australian Institute of Sport, Parliament House, Questacon and the Australian War Memorial. Our students thoroughly enjoyed spending time together and friendships were definitely strengthened. We celebrated three birthdays and enjoyed opportunities to work together cooperatively during problem solving tasks. The students did themselves, their parents and the school proud, demonstrating our five values whilst representing CGS admirably. It was a pleasure to spend time at camp with our well-behaved Year 6 students and of course, this couldn't have happened without our wonderful staff who I would like to thank sincerely. Bravo to Miss Sakeson, Mr Byrne-Nelson, Mrs Torcasio, Miss Sutherland, Miss Trompeuse, Mrs Harrison and Mr Shepard.
It was a joy to see so many parents in attendance at our Foundation Welcome BBQ. After two postponements, the event was certainly worth the wait. Families had the opportunity to mingle and get to know each other, forming new-found friendships. Thank you to the PFC for their hand work in providing a sausage sizzle to all in attendance. I would also like to acknowledge and thank Mrs Hodgkiss, Miss Ingle, Mrs Torcasio and Mrs Williams for enjoying the evening with our Foundation families.
Recently our Casey Grammar swimming team competed in the District Carnival where four students, Enaksha, Isabella, Vinuka and Harleen, qualified for the Divisional Carnival. Congratulations to all four students, and we wish all the best to Isabella and Vinuka who won their events and will now represent Casey at the Regional Swimming Carnival.
It was lovely to see a large contingency of Foundation to Year 2 parents in attendance at our Reading Helper sessions. The atmosphere was positive and I'm sure all parents walked away having learnt valuable strategies to support students who are learning to read, both in the classroom and at home. The combined wealth of knowledge and experience that Mrs Torcasio, Mrs Hodgkiss and Mrs Harrison brought to the session was evident through their excellent presentation. We are indeed fortunate to have these incredible teachers as part of our CGS staff.
Our Year 6 cohort, including our elected leaders, were suitably honored at our recent Commissioning Service. I'd like to thank Mrs Riviere-Pendle for the preparation she put into ensuring the service was a success. She led with grace and humility as we welcomed the entire cohort as leaders in our CGS Junior School for 2023.
It is hard to believe that we have now passed the halfway point of this term. In the coming weeks, we still have many events on the calendar including our Year 5 Adventure camp, NAPLAN, the Year 6 Beach Program and the Easter Chapel, to name a few. I'm excited to report that our classroom assemblies will be commencing soon with 4B and 1B leading the way.
Best of luck to our Year 4 students and staff as they head off to their City camp today. I look forward to joining you this evening.
Melissa Roberton
Head of Junior School
Trist Talent Talk
Trust, talent and teamwork. We certainly displayed those qualities at the Junior School 2023 Cross Country last week. It was a fabulous day and everyone brought their awesome House spirit. We loved hearing you sing our House chant with enthusiasm and the way you cheered one another on. Well done to everyone who participated!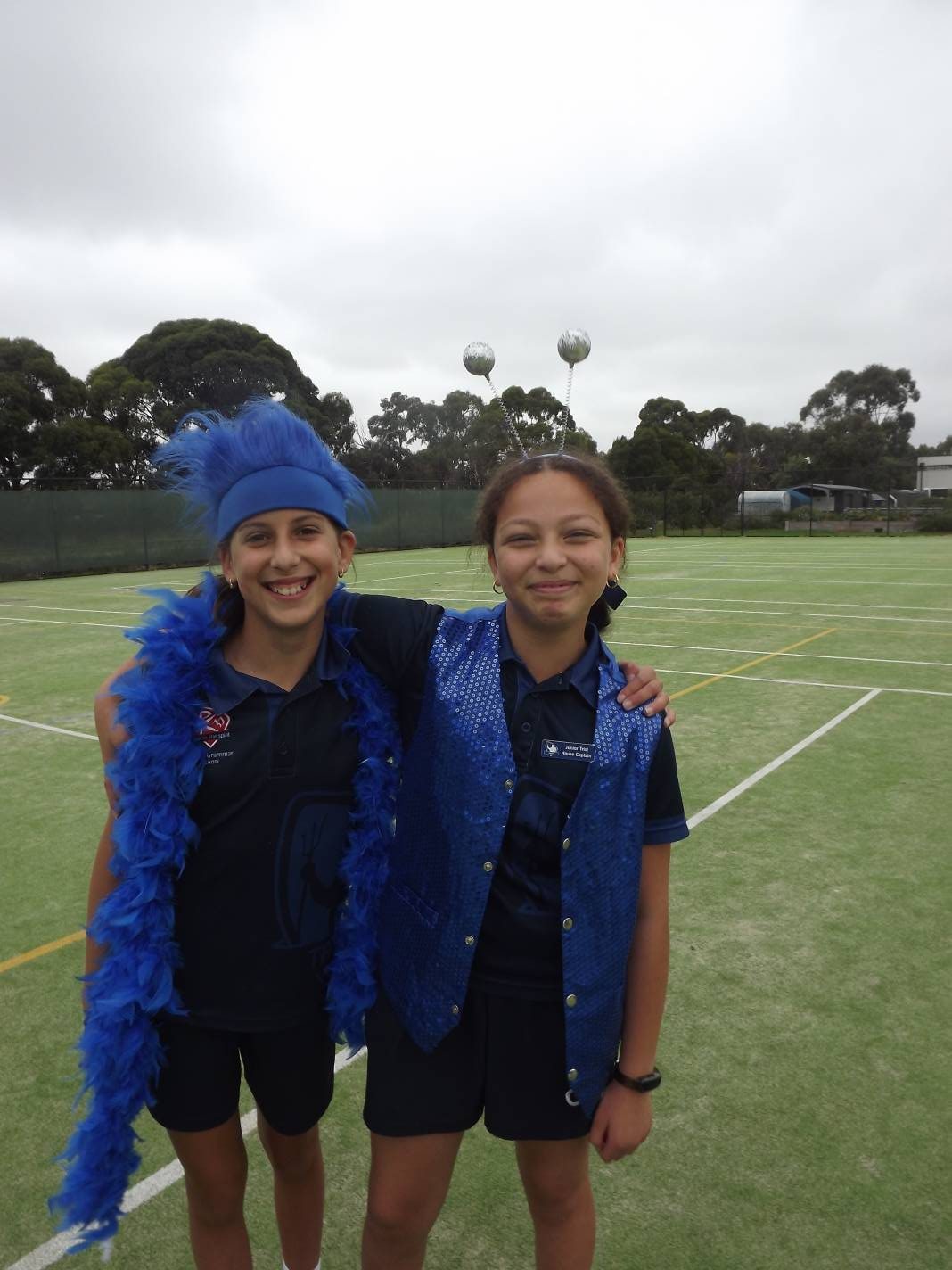 A special mention goes to:
Isabella S – 12/13 Year-Old Girls Champion
Blake R – Runner Up 11 Year-Old Boys Champion
Sahansa D – 8/9 Year-Old Girls Champion
The following Trist students placed in the top 10 for their age group and will be representing us at District Cross Country in Term 2:
Bella S
Lucy v B
Jacob M
Dihein F
Annie H
Blake R
Shakya R
Dusty B
Isabelle F
Kailee M
Sahansa D
Mikaela L
Taj S
Eli B
Shlok P
We wish you the best of luck with your training and preparation and look forward to hearing how you go!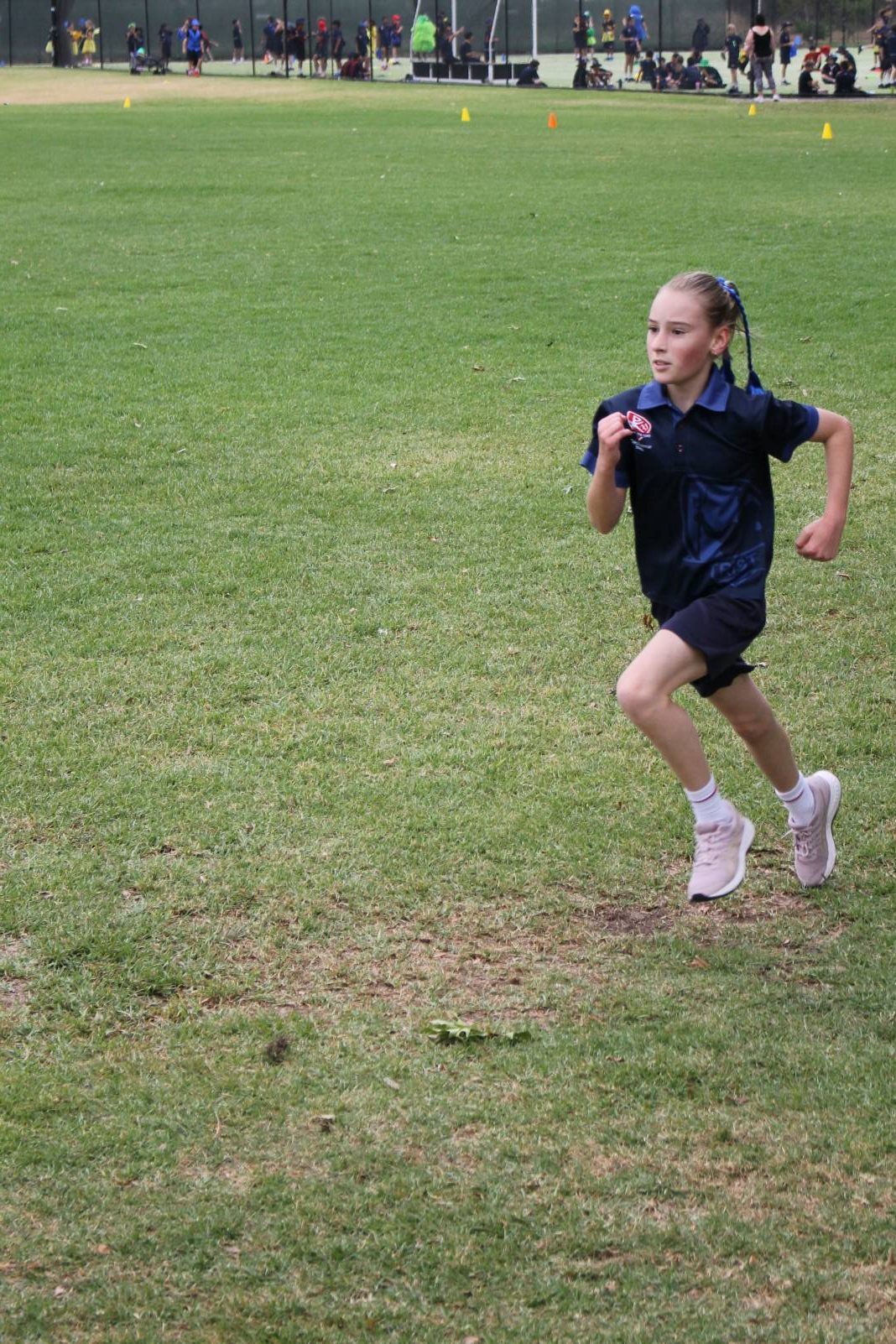 Miss Reale, Chanel and Dihein
T is for Trist
Trist House have a fabulous new display, thanks to Peter Young in the Wood Technology Department. Mr Young constructed a huge T for the Junior School Trist House to use at events. Lightweight and easy to carry and assemble, this sturdy construction is now ready to be painted and decorated by the Trist students in Years 3 to 6 next term. Thank you Mr Young and the Wood Technology Department, we are grateful for the time and effort you have put into creating something that we will all cherish and admire. Stayed tuned for an image of the finished product!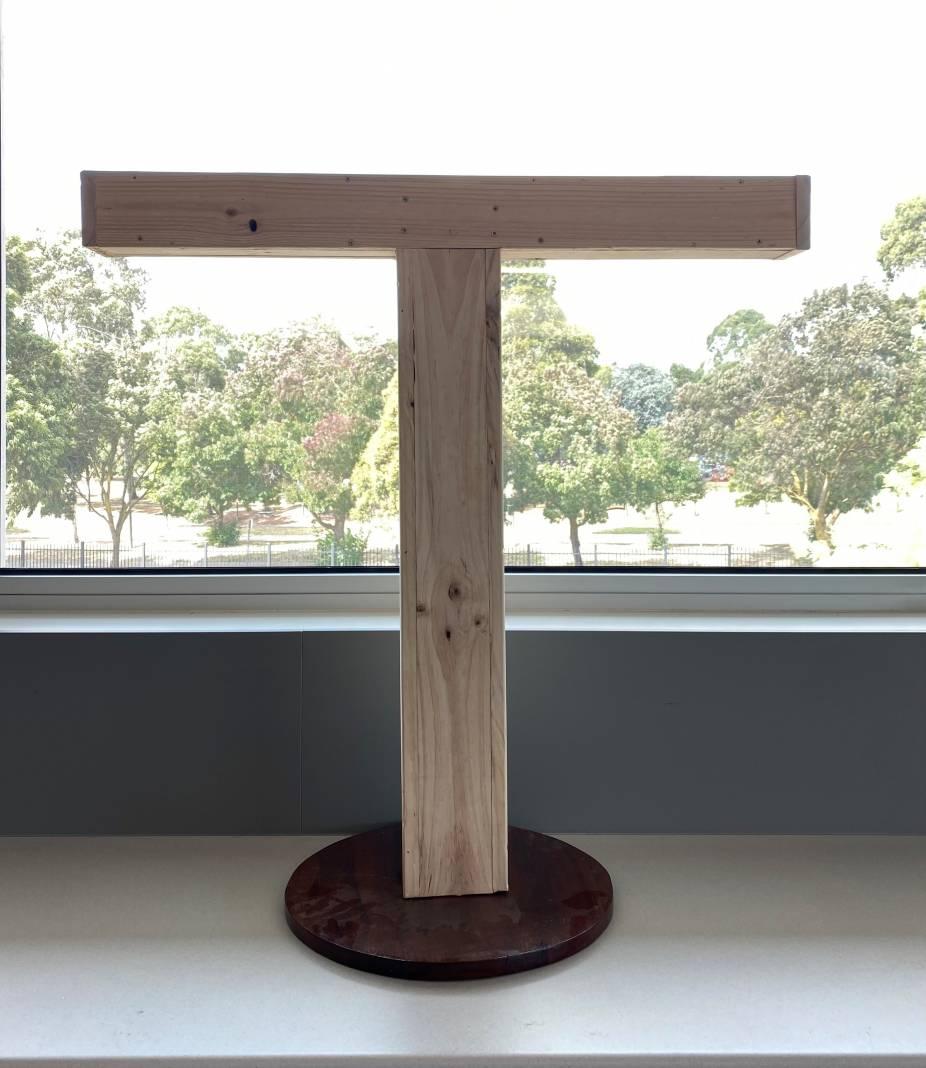 Bridgette Reale
Head of Trist House

Cross Country Recounts from some Leaver Legends!
It was an amazing experience! Competing in a sports event that I really love, which is Cross Country. Our house (LEAVER) was at its highest volume cheering our fellow Leaver teammates. Our Leaver students were in such high spirits. They all tried to perform their best! In addition, I loved how everybody in Leaver looked pleased about their results at Cross Country — I really mean it!
Ryan C 5L
Cross Country was really fun! Everyone in Leaver gave it their best shot and pushed really hard! We all showed great teamwork cheering on our team mates and other peers. Although we didn't come first, we all worked really hard and had fun, which is all that matters. We all showed great house spirit with our cheer especially. Cross Country isn't really my thing but I had a great time cheering on my fellow Leaver students and hearing them cheer on for me. GOOOOO LEAVER!
Ivy T 6B
It was my first time running cross country and it was absolute fire! Everyone went crazy with tutus, caps and way more. Even though Reid came 1st — I still think Leaver did very well — we did our best. I have never seen anything like Leaver!
Daniel C 3B
I came 8th in 12/13 boys and it was a tough challenge. When the whistle blew everybody sprinted hoping they got a spot. I was 1st for a bit, then I took it easy. At the finish line I was a bit disappointed that I got 8th, but I'm happy about my friends Jake and Kobi — they both got 1st and 2nd.
Raseen S 6S
Bronwyn Kyne
Head of Leaver House