Exams and Evacuation Drills
What a busy fortnight it has been! It seems that more has happened in these two weeks than in the last two terms combined…
VCE exams are completed and our graduating Class of 2021 has been able to breathe a collective sigh of relief. We hope that they are spending this time between the end of secondary schooling and the next stage of their life enjoying some long-awaited freedom!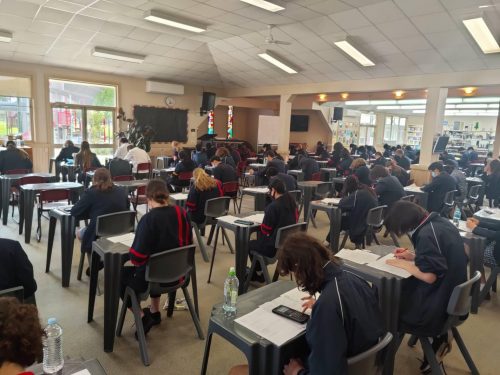 Students in Years 9, 10 and 11 have also tackled exams in what will be excellent preparation for their VCE in the years to come. It is important also that our students take advantage of the feedback provided by their teachers so that they can learn from this experience and set individual goals based on their performance.
As a break from the classroom, we were able to hold an evacuation drill where close to 1,000 students and staff made their way to the carpark in an impressively orderly manner.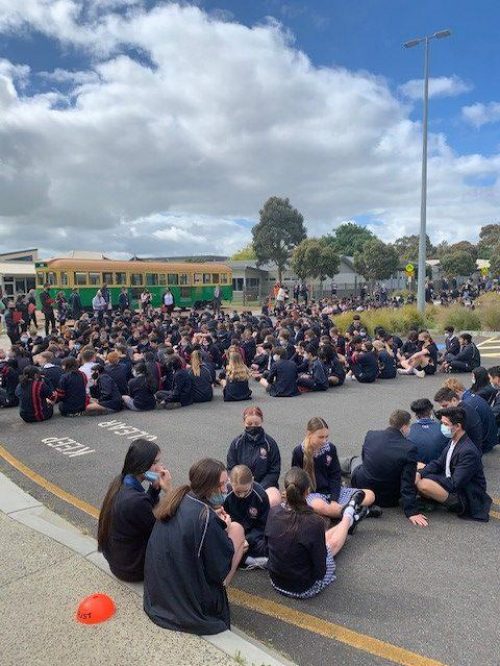 Was it perhaps the promise of a prize to the House that formed the straightest lines that ensured everyone was present and promptly accounted for? It was difficult to tell who did this the best, but congratulations to Leaver students in Years 8 to 11, and thanks to everyone for their cooperation on the day.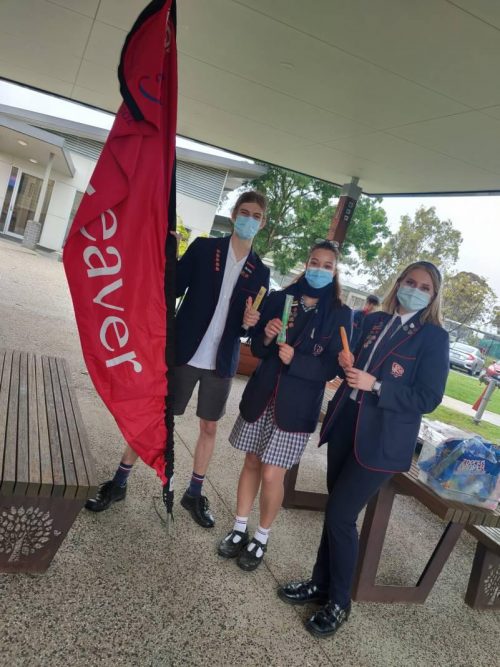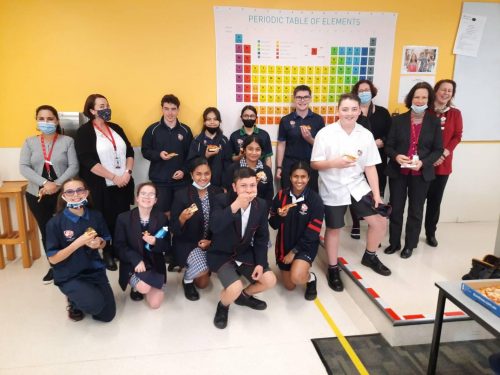 Introducing our New Student Leaders
We have proudly introduced our Student Leadership Team for 2022:

School Captains:
Prabhu A & Rachel S

House Captains:
Booth – Zahra A & Aastha S
Leaver – Teah D & Jackson R
Reid – Layla H & Daksh S
Trist – Isobel A & Ashleigh C

Portfolio Captains:
Communications – Steeve A
Environment – Gurleen K
Performing Arts – Jessica C
Social Justice – Nokutenda K
Sport – Olivia B
Wellbeing – Ryan K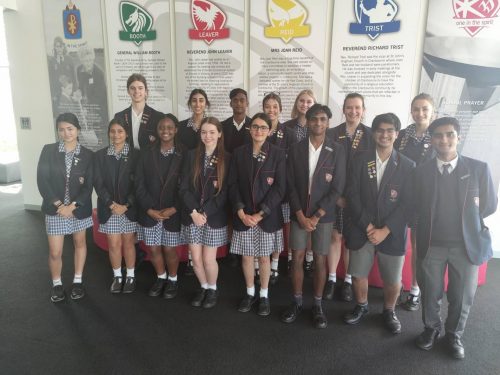 Looking Ahead
It was exciting to be able to welcome students from our Junior School, as well as those who will be joining Casey Grammar in 2022, to our Year 7 Orientation Day. This was an opportunity for students to make connections and to familiarise themselves with their new surroundings ready for their introduction to Senior School next year.
We look forward to an exciting start to Term 1 on Monday, 31 January.
With only two weeks left in the school year, we will spend Week 9 in Early Commencement. Families should keep a close eye on their Seqta messages as there is a lot of important information to help navigate this busy period.
Kate Morgan
Head of Senior School
Celebrating Greatness
Lockdown has been different for all of us. While some have lost their motivation, others have risen to the occasion and excelled.
On Thursday, 11 November, we finally had the opportunity to celebrate with our students and staff who gave up their time to take part in a range of activities for Science Week. And what better way to celebrate this success than with pizza?
Whether it was baking, making or participating in competitions against students from other schools—once again, Casey Grammar performed to the highest level.
Congratulations to all who took part in the activities on offer, especially:
Daily Science Quiz winners: Trist 3
Scavenger Hunt winner: Cassandra Sutcliffe
Education Perfect Science Championships: Anirudh Sharma, Arrhav Singal, Ethan Cakebread, Jashneel Nand, Quba Ah Tong-Pereira, Sahasra Tadavarthi, Tania Sebastian and Tessa Sebastian
Science Bake Off: Fernanda Narvaez, Jasleen Hundal and Ruby van Brakel
Science Experiment Video: Tina Manning
REACH Principal's Award winners: Brendan Tan, Brynn Mills, Thesan Mahagedara, Jashneel Nand and Dong-Ting Chen
Big Science Competition: Gurleen Kaur, Kai Jackson, Jacinta Mentiplay, Nick Schweden, Sahasra Tadavarthi and Jack Witterick,
Keep on Science-ing!!
Going Solo
On Tuesday, 16 November the Year 11 Drama class presented their solo performances. Students had to write, direct and present a seven-minute solo performance in response to a prescribed structure. This was no easy feat considering the students had to play ALL the characters themselves.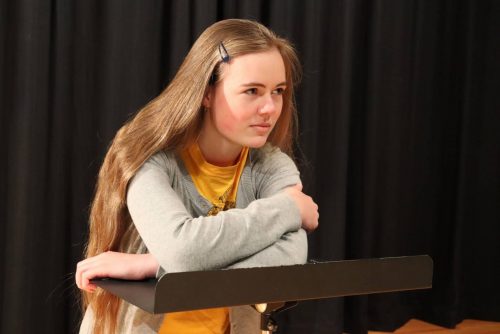 Students presented as characters from well-known Australian stories including Tilly Dunnage from The Dressmaker, The dingo from Wombat Stew, Erika Yurken from Hating Alison Ashley, Homer from Tomorrow When the War Began and Charlie Feehan from The Runner.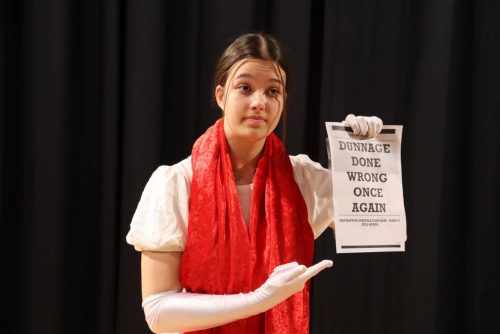 All the students did extremely well and should be so proud of their efforts in being able to create such engaging performances during a long period of lockdown.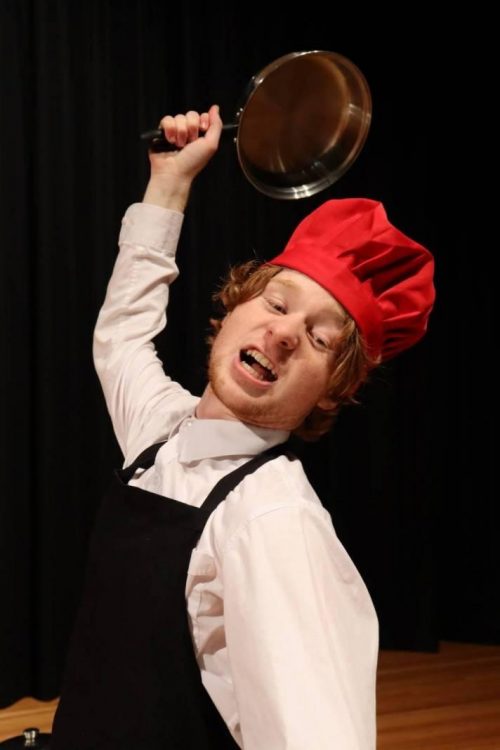 Natalie Burns
Drama Coordinator/Secondary Drama