Do You Want to Learn How to Play an Instrument?
We all know that music is pleasant to listen to, but it also brings many benefits to those who study it.
Reading music and playing musical instruments stimulates the brain by activating all four lobes of the brain's cerebral cortex. A concert pianist's cerebral cortex is enlarged by 30 per cent!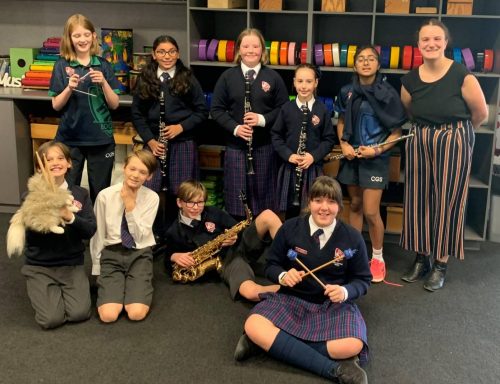 Learning music can also boost your IQ by up to seven points and so help improve your assessment outcomes. Pre-schoolers can also improve their spatial reasoning IQ by learning the keyboard.
One study found that, when they were children, 75 per cent of Silicon Valley CEOs studied music. That's music to our ears!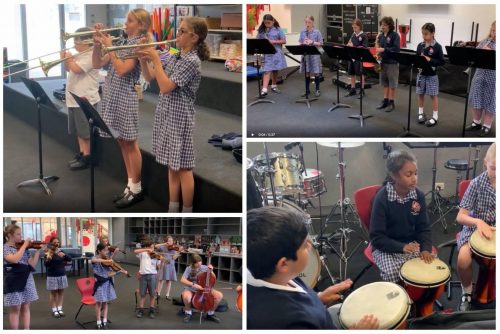 Casey Grammar School is proud to be able to offer instrumental lessons to students in the Junior and Senior Schools. You can find out more by downloading the information pack <insert link to information pack>.
Enrolments for 2022 are open now and we encourage you to enrol early to secure a spot in our studios.
Re-enrolments for 2022 now open
Families with a student currently enrolled in music lessons should have received by email a re-enrolment form for 2022. Please ensure you complete and return the form to secure a studio spot to start the new school year. Lessons will recommence in 2022 from Monday, 7 February.
If you have not received a re-enrolment form, please contact Antoinette Seal or you can access a copy of the 2022 enrolment form here.
Bursaries for 2022
We are very proud to announce that bursaries for music lessons will open in 2022.
Students who enrol to study a brass instrument—trumpet, trombone, tuba, or French horn, who maintain lessons for 12 months and who commit to playing in a school ensemble will be eligible for 75 per cent off the cost of instrumental lessons for the year. The student will also be eligible for free hire of an instrument.
For more information about the 2022 bursary program, please click here.