The Importance of Attendance
We finished Term 2 in such a strong position, confident that we had eliminated the virus. Restrictions had eased, holidays were planned, we were all starting to relax. In hindsight, perhaps we should have expected a few community cases to send us into lockdown again and emptied our lockers before the break.
Regardless, we were able to jump into action and arrange for students to come to school to collect their books while teachers busily planned online classes. With QR code check-ins, masks and social distancing, students got what they needed and headed home to start Term 3 remotely the next morning. I thank parents and teachers for prioritising our students' learning during these challenging times.
Our return to school brings a timely reminder regarding school attendance. In Senior School, to meet legislative requirements, attendance must be taken in every lesson and we must record the reason given for every absence.
In this context, there are three scenarios where we ask for the cooperation of families:

If a student feels unwell during the school day, they may visit the nurse who will contact parents if, in her professional opinion, they should be sent home. Students should not be using mobile phones during the school day to make alternate arrangements.
If a student has a pre-arranged appointment and needs to leave school early, parents are asked to provide a note or send a Seqta message to the Wellbeing Mentor, Head of House or Head of Year 7. The student should request an Early Leaver's Pass that morning which must be submitted to the office when they sign out.
When a student is absent from school for an entire day, or has an extended absence, parents are reminded to call the absentee line on 5991 0801. If the absence is for medical reasons, please supply a medical certificate where possible on return to school.
Parents also have an important role to play in helping their child to develop healthy attendance patterns by:
Setting regular evening and morning routines
Trying to schedule appointments outside school hours
Avoiding taking holidays during term time
Sending children to school every day unless they are sick
Making sure students arrive at school on time every day
In line with our Covid-safe guidelines, if you have symptoms, please stay at home and get tested.
Making memories at Mt Hotham
A group of 34 students from Years 11 and 12 spent the final week of the holidays at Mt Hotham. For many, this was their first time skiing or snowboarding and they embraced the challenge with enthusiasm. Others had previously attended this camp and improved their skills on longer, harder runs.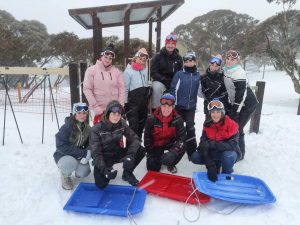 Despite the near blizzard conditions, there was plenty of snow and heaps of fun on and off the slopes. Friendships were strengthened and memories made during what may be their final camp at CGS.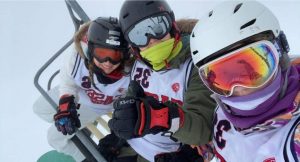 We were fortunate to have been able to travel to Mt Hotham this year, after the ski resorts were closed in 2020 due to the pandemic. We were incredibly lucky with our timing too, as we went into lockdown on our final evening.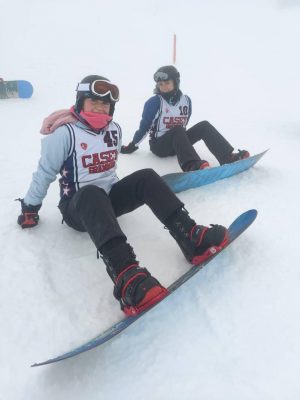 Unfortunately, this meant missing one morning on the slopes and enduring a long bus ride home. But, throughout our time away, students demonstrated incredible resilience as well as the school's values of compassion, inclusion and respect.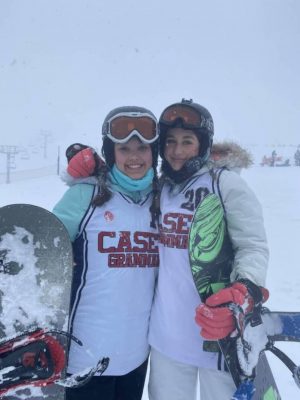 Special thanks go to Mrs Fern Schreuder, Mr Anthony Brown, Mrs Vanessa Morwood and Brielle Shiels who had time away from their families to ensure the safe and smooth running of this camp.
Mme Kate Morgan
Head of Senior School