Welcome to Term 3
As we find ourselves back in lockdown and remote learning, we are aware of the need to adjust, adapt and be resilient in these challenging times. I acknowledge how well our community has supported the measures we put in place for remote learning, given we were still on holidays when the announcement was made.
Thank you to everyone – students, staff and parents – for your flexibility, continued support and understanding.
It has been challenging to commit to important Junior School events this year due to the uncertainty as we move in and out of lockdowns and adhere to current related guidelines. As soon as it is safe to do so, excursions, camps, musical performances and assemblies will resume.
These lockdowns can cause stress and anxiety, not only in our students, but also parents and staff. Supporting the mental health and wellbeing of our students, families and staff remains our top priority this year, especially during the continued COVID-19 pandemic and while students are learning from home during the current lockdown.
Please click on the links below to access information from the Department of Education and Training Victoria in relation to Mental Health and Wellbeing.
Quick Guide to Student Mental Health and Wellbeing Resources
Quick Guide Mental Health and Wellbeing Support Parents and Carers
We look forward to returning to Covid-normal onsite attendance as soon as possible.
Until then, stay healthy and safe.
Mrs Melissa Roberton
Head of Junior School
A Step Back in Time…
Unfortunately, due to Covid restrictions in Term 2, the Year 3 excursion to Old Gippstown was cancelled. Instead, to celebrate our historical inquiry for Term 2, the Year 3 students had an olden days dress up day that was full of fun and new learning experiences.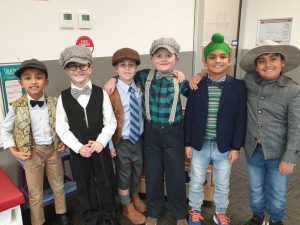 All the children and teachers looked fantastic in their costumes! As part of the excitement, the students had the opportunity to bake scones and make butter using only cream and a glass jar. In addition, many olden day games were played, including dominoes, skittles, quoits and marbles.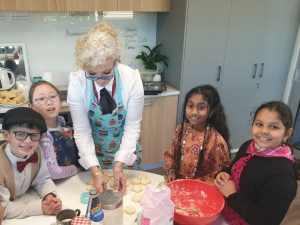 Finally, the children learnt how to write their names in cursive using charcoal. All the Year 3 students certainly had a taste of what school would have been like more than 100 years ago!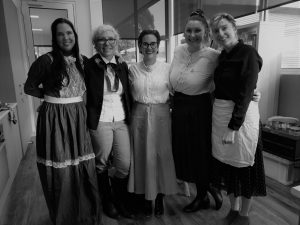 Year 3 Teachers