Excited to See Students Back on Campus!
We are all very excited with the announcement that on campus learning at School can resume tomorrow. It has been a messy start to Term 3, with another lockdown and period of remote learning announced during the last week of our school holidays.
Communicating with families during the holidays proved challenging. After sending an email to inform families of our Remote Learning plan, we later discovered there had been a world-wide outage of all Gmail accounts on Friday, 16 July, which meant many families did not receive the school's message.
I would like to thank all parents and students who came into the school over the course of last week to collect their learning resources. To maintain social distancing and ensure we did not have too many people converging on the school at one time, the collection of learning resources had to be staggered over the course of the week.
Remaining Vigilant
Over the past few months, the Health Department has warned us of the easier transmission of the new Delta strain of COVID19 and since schools have returned this term, we have seen some school communities severely affected by this new strain.
While wearing masks and social distancing are the two main methods of slowing down or avoiding transmission of the virus, these health and safety measures are difficult to achieve in the school environment.
Vaccination is also an excellent way of protecting communities, however, the prioritising of teachers and students for vaccination is lagging. For these reasons, we need to remain vigilant and follow all COVID safety protocols as best we can to keep our school community as safe as possible.
Current COVID safety guidelines include:
All people over 12 years of age to wear a mask indoors and outdoors
COVID hygiene protocols to be followed including social distancing and regular hand sanitising
Keep your child at home if they feel unwell. Anyone displaying COVID symptoms should have a COVID test and self-quarantine until they receive a negative result
Keep the school informed if you or a member of your household are unwell, have been in a COVID hotspot or have been asked to quarantine
Regular environmental cleaning and sanitising
Limiting school access (only essential visitors are permitted and they are limited to Reception)
QR coding of all visitors.
Throughout the COVID crisis, the school has followed the advice and guidelines of the Victorian Government and the Chief Health Officer. On behalf of the School, I thank all members of our school community for their cooperation with the school's constantly changing COVID safety protocols.
COVID Consideration for Year 12s
Last Friday, the VCAA confirmed that the date of the GAT has changed again. The new date for the GAT is now Thursday, 12 August.
It is also pleasing to note that the VCAA has responded to the duress that our current Year 12 students have been working under this year and last year by putting COVID consideration of disadvantage in place for all Year 12 students. Our staff will work with individual students to ensure the correct documentation is completed to apply for this special consideration in their studies.
Hopes for High School Musical
Now that we are emerging from the latest lockdown, we hope we will finally be able to bring you our production of High School Musical. The new dates for the production are Thursday, 5 August, Friday, 6 August and Saturday, 7 August. Put on your mask and come to join in the fun!
A School that Excels
While the start of the term has been difficult, the school community was given a boost last week when Casey Grammar was announced as the winner of the Schools that Excel Award by The Age newspaper.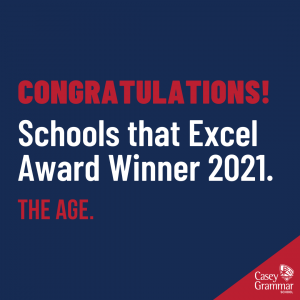 This award recognises the steadily improving VCE results of Casey Grammar School students. We have put a number of school-wide teaching and learning improvement strategies in place and we are now reaping the rewards.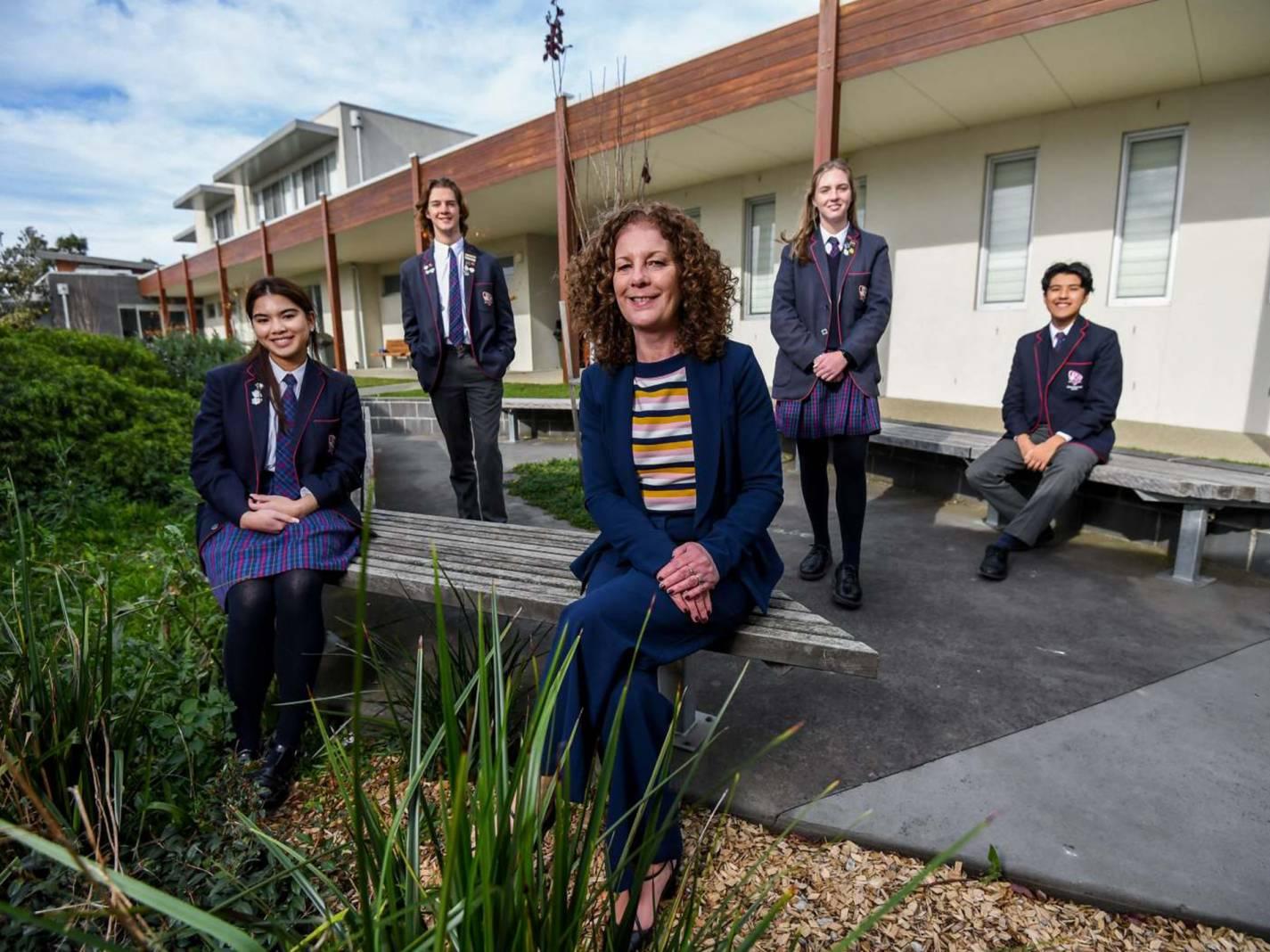 This award is a testimony to the hardworking staff and students of the school - past and present. I congratulate all who have contributed to achieving this standard of excellence.
You can read more about the award here.
Building Greater Inclusivity
This week we published the School's Annual Report for 2020. The report can be found on the school's website. To keep yourself fully informed, I encourage you to read it.
As a school that values inclusion, we are reviewing our policies to ensure they are as inclusive as possible. As it currently stands, our School Uniform policy is exclusive, depending on gender. As we endeavour to make it more inclusive, we are calling on all members of the school community to have their say. We have compiled a survey which I will be sending out soon. We are also calling for expressions of interest to be part of a small Principal's Uniform Advisory Group. I look forward to receiving feedback on the uniform policy from all stakeholders over the coming weeks.
A Sincere Thank You
There is no doubt that each period of remote learning has become more difficult for all concerned. To our wonderful parents, I thank you for all you have done to support your child's learning at home. The juggle of managing your own work commitments while supervising and assisting your children at home has been enormous and exhausting.
I commend you for all that you have been able to achieve and for your ongoing support of the teachers as they remotely endeavour to maintain each child's learning. This experience has shown us how important face-to-face classroom teaching is for the wellbeing and academic progress of children and young people.
For many people, going into another period of lockdown has had serious effects on their mental wellbeing. If you are struggling, I urge you to reach out for help. This article has useful information regarding COVID Mental Health support.

Or consider contacting one of the helplines listed on this document that offers 24/7 Mental Health support.
Stay safe, stay well.
Mrs Fiona Williams
Principal