Finishing on a High
It is with mixed emotions that we end the 2021 school year and begin summer holidays. After quite a rollercoaster ride through numerous lockdowns, we have finished on a high — only to be farewelling our teachers and friends yet again.
Students have stepped up during a week of early commencement lessons, getting a taste of what to expect when school returns on 31 January.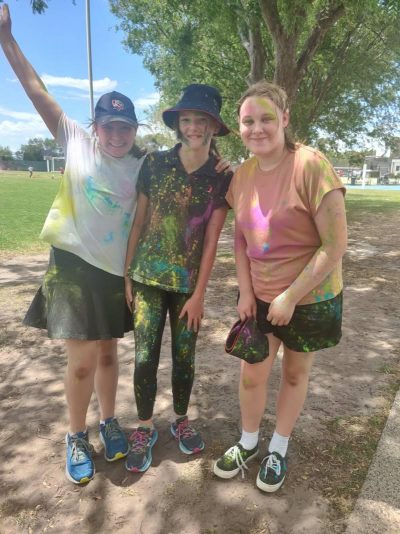 The fun and excitement of Activity Days in Senior School, including Superhero Chalk Drawing and the Colour Run, were captured in photos that can be found in this edition of Discovery. Students participated in a range of activities from theatre sports, music and K-pop dance lessons to science workshops such as dissection, liquid nitrogen fun and even a murder mystery!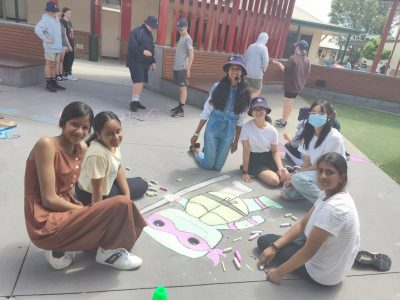 Our Senior School Prize Giving Assembly was a wonderful celebration where we were able to recognise the achievements of our students for their academic success, outstanding effort and endeavour, leadership, extra-curricular activities and commitment to Casey Grammar.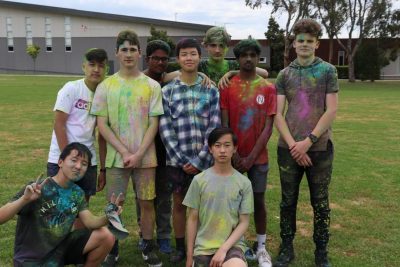 This event has been filmed and will be available to families via the students' Google Drive.
As this is the final newsletter of the year, I take this opportunity to wish our students and families a peaceful, safe Christmas and a refreshing holiday.
I look forward to welcoming our students back after the break for what we hope will be a much less disrupted year.
Kate Morgan
Head of Senior School
An Enchanted Adventure
On Monday, 15 November the Year 7 years enjoyed a day out of the classroom. It was a chance to reconnect with friends and to challenge themselves by tree surfing through the canopy of the Enchanted Adventure Garden in Dromana.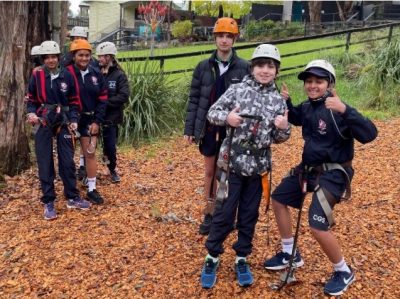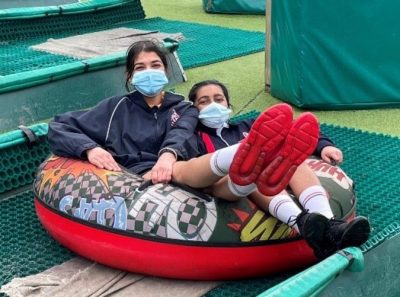 'The Enchanted Adventure Garden was a great experience. I had so much fun spending time with my friends and doing some awesome activities like tree surfing, mazes and the tube slides. My favourite thing we did on the excursion was going on the tube slides with my friends. I think it's safe to say, everyone had a great time.' Taylah Ringeri, Year 7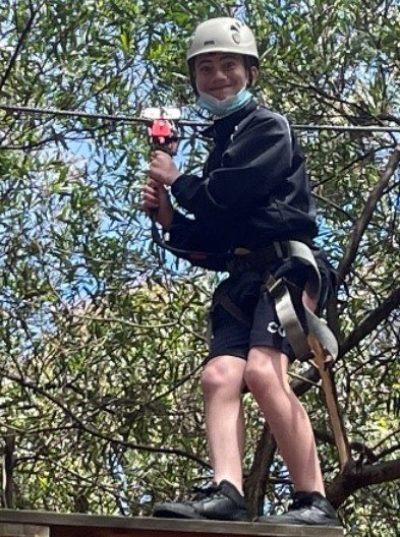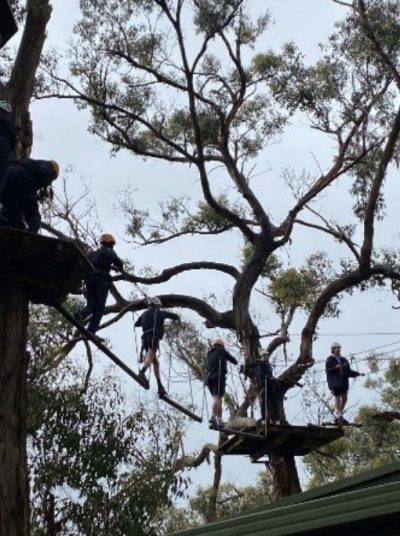 CGS Young Filmmakers Festival
Over the course of Semester 2, many budding CGS filmmakers picked up their cameras and put their creativity to the test by creating short films. Some of these were developed as part of their Media studies, while others were made purely for enjoyment.
The impacts of COVID once again took hold, with lockdown halting several productions. But the students overcame the challenges to produce some amazing films and screenplays.
This year, we had 14 entries into our Filmmakers Festival — a mix of live action and animation, comedy and drama and film creators ranged from Years 7 to 12. Last week, the film showcase was released to the CGS community and students voted for their favourite films.
The talent we have at CGS continues to grow each year and all students who wrote, directed, edited or acted in a film should be incredibly proud of their efforts. Congratulations to the following students for their work:
Best Film: Jasmine Lane for Focus

Best Film Runner-up: Tove-Lise Hannaford for Love to the Letter
Best Director: Calen Gipp for The Show Must Go On
Best Editing: Zac Elicano for Martin & Gina
Future Filmmaker: Jasmine Lane for Focus
Best Performer: Ali Ganji for Martin & Gina
Best Performer: Summer Zammit for Planet 21
Best Supporting Performer: Lachlan Cornford for Crimebourne
Best Supporting Performer: Abbie Nichols for Three Stages of COVID
Best Produced Screenplay: Spoorthy Bhat for The World Outside My Room
Best Written Screenplay: Janah Galili for Dead in My Demise
Adjudicators Award: Sienna Keys- Coffey for her creativity and satire in Karen
Adjudicators Award: Meenakshi Ragesh for promise in her writing in 'Who Are You?'
Adjudicators Award: Summer Zammit for excellent animation, storyline and voice over work in Planet 2021.
Natalie Burns, Drama Coordinator and Secondary Drama & Media Teacher
VCE Special Provisions 2022
Casey Grammar follows the VCAA recommendation of initiating and supporting the Special Provisions that are likely to be approved, or have been approved, by VCAA for all school-based assessments. We will do this for VCE Units 1 to 4 for school-based assessments, and for Units 3 and 4 for external examinations and the GAT.
If you think you might be eligible for Special Provisions, please read the SEQTA message sent on Tuesday, 30 November and look at the VCAA site: https://www.vcaa.vic.edu.au/administration/special-provision/Pages/SpecialProvisionVCEandVCAL.aspx
It is very important to note that, even if you completed this process for 2021, you need to make a new application for 2022.
This process is only required for students completing VCE Units 1, 2, 3 and 4. Students completing a CGS VCE Pathways course or a full Year 10 academic course are not required to complete this process.
Please return all forms directly to Madam Kate Morgan by the end of February 2022.
Cathy Marchmont, VCE Coordinator