A Time and Place for Reflecting and Remembering

It seemed beautifully appropriate that the day of the unveiling of the memorial plaque for Annalise Roy and of the launch of our Reflection Garden was warm and full of sunshine.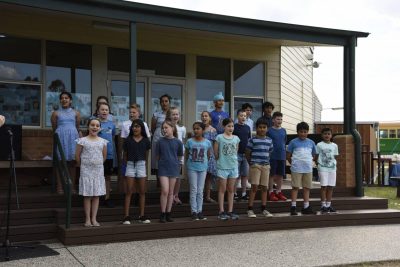 We were so privileged to welcome Julia, Rob and Brendon Roy, and Annalise's Nan and Aunty who came all the way from Sydney. As well as the Roy family, more than 100 Year 4 families and staff gathered to remember and celebrate Annalise's life.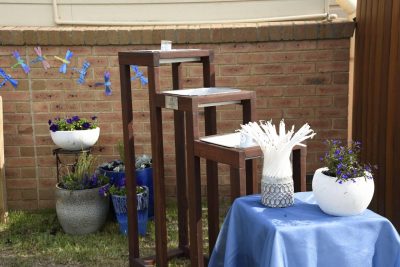 A lot of time, love and preparation went into the afternoon. The Year 4 students had been busy making dragonflies and painting stones for the garden. Year 11 student, Jasmine, learned a song to commence the afternoon and Year 4 students had practiced their speeches.
Our Music teacher, Bronwyn Kyne, wrote an original piece of music for the occasion that used some of Annalise's words. Listening to the 46 Year 4 children dressed in blue and singing together to Annalise's family is a memory I will treasure.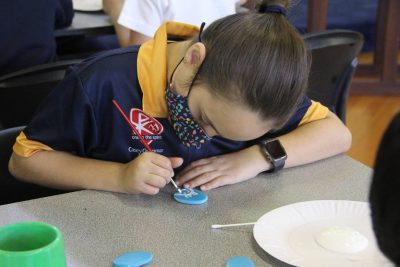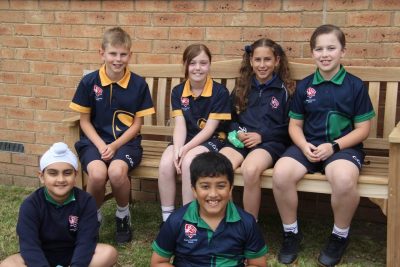 Sincere thanks to all who attended and helped to make the afternoon possible, including our maintenance staff, the PFC who did a wonderful job of catering, and the many staff members who assisted in a variety of ways.

Thank you!
We will send a formal thank you to the families of CGS once we have completed all our donation drives. However, Thursday was our Touch of Christmas Day and we were extremely moved by the generosity of so many.
I am delighted to announce that we raised more than $1,700 in cash and gift card donations to create our Salvation Army Christmas Hampers! This will go towards making 30 Christmas hampers for families that will include both Christmas foods and a $20 voucher so that the family can make a few small purchases of their choice.
The Junior School Christmas Chapel was a colourful and festive array of Santa hats, Christmas shirts, dangly Christmas earrings and tinsel. Thank you to everyone for taking the opportunity to reach out to others at this time.

A Merry Junior School Christmas
On Thursday morning the Junior School gathered together for our Christmas Chapel – our first time marking this event in person for two years! It was extremely exciting to come together in the PAC to celebrate as a whole Junior School.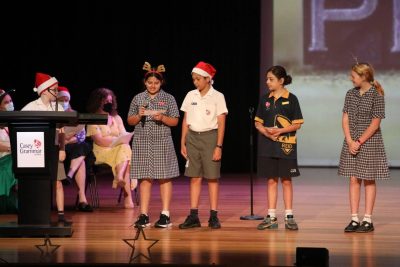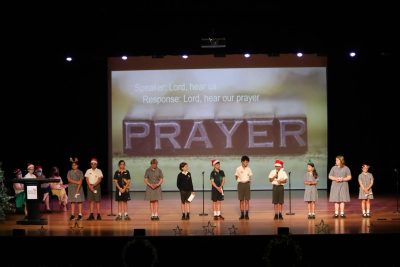 We saw a dance from the Year 3 students, heard a Benediction from 2H, watched an interpretation of the book Room for a Little One performed by Prep and Year 5 students and heard prayers written by our Year 5 students.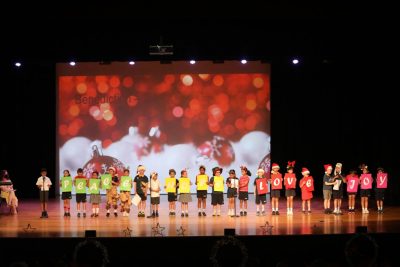 There were many students involved and I'm particularly thankful to Ruth Grant, Belinda Roffey and Simon Hall for their assistance in helping to prepare for the event and for their work on the day to make it all possible.
The link to this Chapel will be made available to Junior School families via their child's Google log in details. However please note, the link will not work if families attempt to access it from a personal email.

Senior School Chapel
On Friday, 3 December the Senior School gathered in the PAC for our first full assembly since before lockdown. It was exciting to see all the students gathered to celebrate this important event. We were delighted to have a range of students assisting, including our recently formed Vocal Ensemble led by Tilarni Senn who performed a beautiful version of 'Do you hear what I hear?'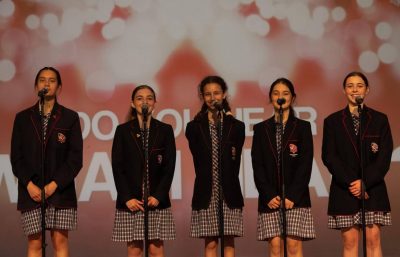 It was wonderful to see students across the school assisting with speaking and non speaking roles as well as sharing their musical talents with our community. We focused on the theme of waiting and searching, reflecting on the season of Advent that encourages us to wait with anticipation for what is to come; the celebration of the baby Jesus – God's evidence of presence with us.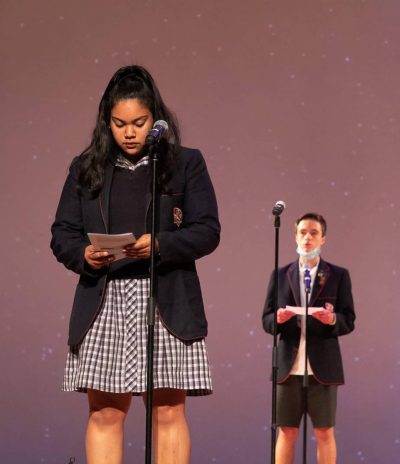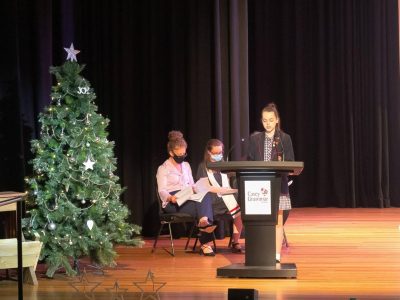 As we reflect on what has been an enormous year for so many, may we look back with a sense of achievement at what we have managed to get through. My prayer is that the Christmas and Summer break will be a time of rejuvenation, joy and the opportunity to consider the gift of the baby Jesus into the world.
Every blessing to you and your family.
Monique Riviere-Pendle
Chaplain