Managing the Lockdown Rollercoaster
The last two weeks have been another COVID rollercoaster for all of us. It has been very difficult for everyone to be instructed to go home and resume remote learning again.
I commend the students, staff and parents of Casey Grammar School for your cooperation and the commitment you have shown to ensure student learning continues uninterrupted.
We were very pleased to welcome our Year 11 and 12 students back to face-to-face teaching last Friday and we are preparing for the return of the rest of our students after the long weekend.
As our students continue learning remotely, make sure you look after your mental and physical wellbeing. Set an alarm to remind yourself to have a break from screen time, get up and stretch, go for a walk, play with your pets, exercise or catch up with friends. While keeping up to date in your studies is important, so is looking after your body and your mind. Try to maintain a balance in your life.
Rescheduling Events
Throughout the COVID crisis, one of the most difficult things I have been called upon to do is break the devastating news regarding school activities that have to be cancelled or postponed.
This week, we had to cancel all the wonderful activities we had planned for National Reconciliation Week. Our Subject Selection Information Night was cancelled and our School Production of High School Musical could not go ahead as planned.
We wait and hope that there will be a window of opportunity for High School Musical to hit the stage over the coming weeks.
To keep parents well informed on the subject selection process, we recorded each of the information sessions. These can be found on SEQTA.
Scroll down the left side of the page and under the 'documents' tab you will find a series of files that will guide you through the process. You simply need to locate the relevant file based on your child's year level.
Athleticism and Looking to the Future
It was wonderful to hear about all the fun the Junior School students had at their Athletics Carnival. There was plenty of healthy competition, personal bests and great team spirit shown on the day. Congratulations to all participants.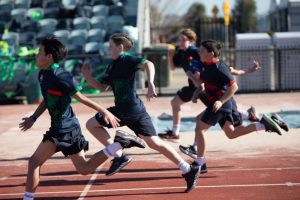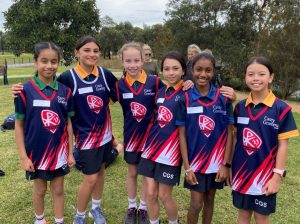 Our Year 10 students learned a lot about the adult they are growing into through the Tomorrow Woman and Tomorrow Man sessions held at School on 26 May. In small groups, they discussed a variety of important questions that delved into their current views, values and beliefs while listening to the opinions of others. This was a really valuable learning experience for these young people and we look forward to welcoming back the facilitators from Tomorrow Man and Tomorrow Woman to work with other students in the future.
Award-Winning Drama
As many of you are aware, our wonderful Drama Coordinator Ms Natalie Burns had her play Embers shortlisted in the National One-Act Playwriting Competition.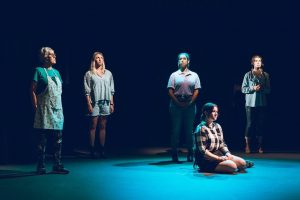 The awards ceremony was held in Queensland last weekend and Natalie's play won the following awards:
1st Place for Embers
Best Director — Sue Clapham, Embers
Best Actress — Maria Karambelas, Embers
3 Adjudicators Awards
The only award Embers didn't win was Best Actor - but given it was an all-female cast, the play was not eligible for this award!
The play also won the Maverick Musicals & Plays Publishing Award.
We are immensely proud of Natalie. She role models the power of following your passions. She is a passionate drama teacher, playwright and producer of extraordinary productions. Congratulations Natalie.
Mrs Fiona Williams
Principal