Seamless Transition to Temporary Online Learning
It is hard to believe that, once again, we find ourselves in a COVID-19 lockdown situation and learning remotely. Well done to our students, staff and families for your ability to jump so quickly and agilely into this way of learning. It is certainly not what we were expecting, but we have dealt with it with our usual resilience and as much positivity as we could muster.
Our teachers have continued to work diligently and conscientiously to prepare and deliver lessons to their students without missing a beat, which is no mean feat. Rest assured, your students are in good hands.
Thankfully, it would seem, that this lockdown is another short circuit breaker and we will all happily be back on site next week. At this stage, we will look forward to welcoming our Junior School students back to CGS on Tuesday 15th June. Our Principal, Mrs Fiona Williams, will be in touch with you via email if there are further changes.
Until then, please look after our cherished students, be kind to yourselves and keep your families safe and well.
Melissa Roberton
Head of Junior School
The Learning Never Stops! 
Over the past week, our Preps have experienced learning online. Each morning we have been starting the day with a morning Google Meeting where students rolled playdough, or even followed step-by-step directions to learn how to draw different animals.

Although we are not face-to-face, it has been a lovely way to start the day being greeted by so many little smiling faces! 
Holly Waugh  
Prep Classroom Teacher 
Junior House Athletics Carnival
Congratulations to all Year 3-6 students on their participation in the Junior House Athletics Carnival at Casey Fields on Friday 21 May. The levels of effort shown by the students was excellent and the House spirit was in full swing.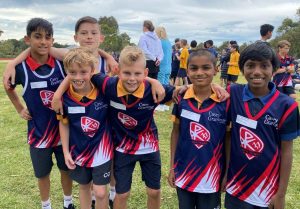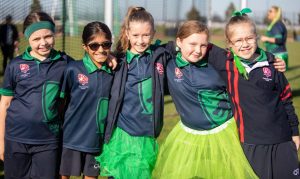 Special congratulations to those students who will be progressing through to the District Athletics competition in Term 3. The team details will be released shortly.
It was also great to be able to welcome parents and friends along to this event. Thank-you for coming along to support the students and thank-you to all staff and Year 9 student volunteers for ensuring the events ran so smoothly.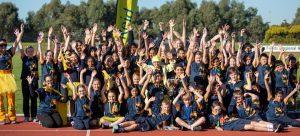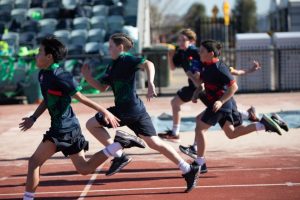 Congratulations to Reid house on accumulating the most points throughout the day and being crowned the overall winners!
Jeff Batey
Junior School Physical Education and Sport Coordinator
Cross Country Congratulations
On Tuesday 25 May, a number of Casey Grammar students also participated in the District Cross Country competition at Casey Fields. The weather held off for the duration of the event, and it was an amazing achievement for Casey Grammar to finish runner-up overall from the eight schools that participated.
Well done to all students on their efforts and congratulations to the students below who finished in the top 10 in their event. They will be progressing to Divisional Cross Country.
9/10 Boys: Akam Saini — 1st
9/10 Boys: Kobi McEvoy — 2nd
9/10 Boys: Jacob Dawes — 5th
9/10 Boys: Ryder Jackson — 6th
9/10 Girls: Vrinda Sharma — 5th
11 Girls: Alarice Moore — 2nd
11 Girls: Irushi Arachchige — 10th
12/13 Girls: Alexia Legg — 2nd
12/13 Girls: Esha Shiju — 5th
Jeff Batey
Junior School Physical Education and Sport Coordinator