From the Head of Senior School
The end of week 3 sees the VCE students continuing to rise to the occasion and embracing the changes to procedures with confidence and resilience. The wearing of masks has been a strategy all students have embraced and the introduction of a sticker for temperature check is also proving to be a strategy the students are taking in their stride. Fun Sticker Friday brings out the students' humour which has been such an important part of managing this challenging time. A positive outcome for me in these morning procedures is that I greet the students as they enter the building - a welcome addition to my morning as I enjoy the personal contact this provides.
Feedback from the Year 7-10 teachers has also been positive. Students are embracing the remote program for the second time around and should be proud of their resilience and their responsibility for their learning this program is bringing out in them.
There has been the resumption of some of the "normal" aspects of our school life this semester with a remote Assembly, SIS Debating over Zoom and Parent/Teacher/Student Conferences. It is only a few aspects of our normal program but it is a welcome addition as we work to connect with our community.
Ms Cathy Marchmont
Head of Senior School
News from the Mathematics Faculty
Term 3 is always a busy time in the school calendar, for Year 12 Mathematical studies it means the completion of their final SACs (School Assessed Coursework), we wish all students studying Unit 3 & 4 all their best for their upcoming assessments.
Mathematics Support
To support Senior students during remote and onsite learning we offer maths help, during the first half of lunch on a Monday, Tuesday and Wednesday. Students have been sent a Google Meet code they can use to attend. The session allows students to ask questions or clarify their understanding; student's onsite can personally attend the sessions located in the Year 7 building.
Problem Solving Fun for the Family
If you are looking for some fun problems to do as a family, a favourite is the problem of the farmer, the goat, the wolf and the cabbage. A farmer needs to get his goat, wolf and cabbage across the river in his boat, however, his boat can only carry him and a maximum of one other at a time. If he leaves the goat alone with the cabbage the goat will eat the cabbage, if he leaves the wolf alone with the goat the wolf will eat the goat, (fortunately the wolf has no interest in eating the cabbage). What is the smallest number of trips across the river that the farmer needs to make in order to get him and his wolf, goat and cabbage all across the river safely? Can you work out how the farmer can move everyone across the river? https://www.mathsisfun.com/puzzles/farmer-crosses-river-solution.html. The site Mathisfun.com has a few other problem solving activities. Another site for resources is https://figurethis.nctm.org/index.html.
ICAS Maths Competition
We would like families to know that the ICAS Maths Competition which we had planned on offering this term is not able to be facilitated due to remote learning. We are looking forward to launching a series of maths challenges the week of the 31st of August, while the majority of those problems and activities will be accessible to all students, there will be specific challenges aimed for students that would otherwise have competed in the ICAS competition.
Mrs Shelley Pendlebury
Head of Mathematics
News from Science
Despite the second wave of COVID-19 bringing much of metropolitan Melbourne to a halt, VCE Science students have been learning on campus. Since the beginning of Term 3, the Casey Grammar Biology Department has extended its biotechnology capabilities to compete with Science Specialist Schools. We now have a thermal cycler for polymerase chain reaction (PCR) that allows DNA to be amplified/replicated, restriction enzymes that are capable of cutting DNA into desired fragment lengths, Gel Electrophoresis Fast Blast that allows students to observe the DNA fragments, and enzyme-linked immunosorbent assay (ELISA) for determining fertility in Giant Pandas.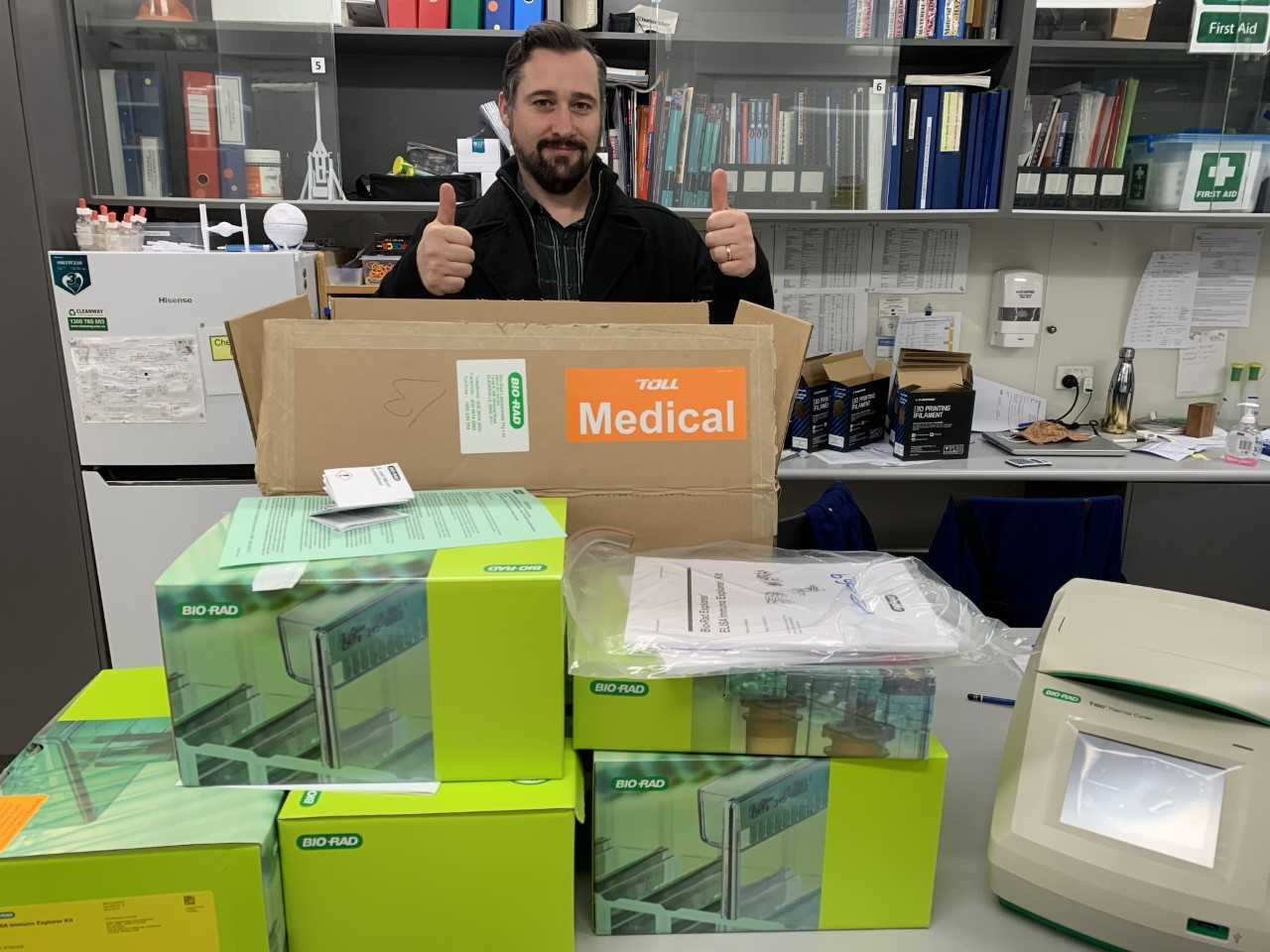 Since acquiring the new equipment, our VCE Biology students have successfully inserted recombinant plasmids into E. coli that resulted in bacteria colonies with a bioluminescent gene from a jellyfish as well as an ampicillin-resistant gene. This was the first time any sort of genetic engineering had been done at Casey Grammar. The Science Department will also be offering Year 10 Science Extension students the opportunity to use some of this equipment to better prepare them for their VCE Science studies.
Meanwhile, remote teaching and learning this time around has been much easier to manage in the Science Department. Fortunately. Our electronic learning platforms such as Education Perfect/STILE and CambridgeGo (e-textbook) have been able to once again provide our year 7 to 10 science students with the tools that will assist them to achieve the intended learning outcomes stated in the Victorian Curriculum.
Science Competitions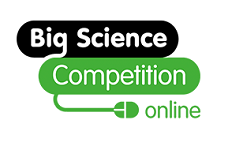 Casey Grammar had 39 students from Years 7-10 participate in this year's Big Science Competition. The Big Science Competition is a 50 minute, multiple choice competition testing Science knowledge, critical thinking and problem solving skills set in real life, contemporary contexts, making them relatable (and interesting). Students will receive a certificate indicating their performance. Those that performed well may be identified for other Science Enrichment Programs such as the Australian Science Olympiads and Curious Minds – girls in STEM.
Students that received High Distinctions (top 5% in Australia) include Patrick Kleverlaan and Ijaz Koya, Year 10; as well as Jack Witterick, Year 8. Samuel Kubik Year 9 received a Distinction (following 10-15% in Australia). The following students received a Credit (25-30% in Australia) - Madison Legg, Jemma McClounan, Mustafa Kezraj Year 10; James Dawson and Tiyanie Fernando, Year 8.
The Casey Grammar Science Department would like to congratulate every student who participated in the online quiz during the Term 2 remote learning period. We look forward to seeing our spectacular Science students representing our awesome school in The Big Science Competition again next year.
Mr Daniel Isgro
Head of Science
To Mask or not to Mask - that is the question
Year 11 Literature 2020 can Social Distance, Mask Up and Read Shakespeare…..all at the same time, so Do it! Wear a Mask.
Ms Paula Harris
Literature Teacher